September is shaping up to be an insanely good month for horror movies, with Rob Zombie's 31 and Blair Witch both on the way in the next couple of weeks.
Upcoming Blumhouse/WWE Studios movie Incarnate is due to hit theaters at the end of the month, but we're only now getting a glimpse at the, admittedly great, poster for the flick – which you can check out for yourself, in all its glory, after the jump.
Incarnate has super-producer Jason Blum (The Purge, Insidious and Sinister franchises) behind it, along with the mighty WWE who, over the past few years, have shown they have something of a knack for horror–particularly when it came to the Luke Evans-starring No One Lives.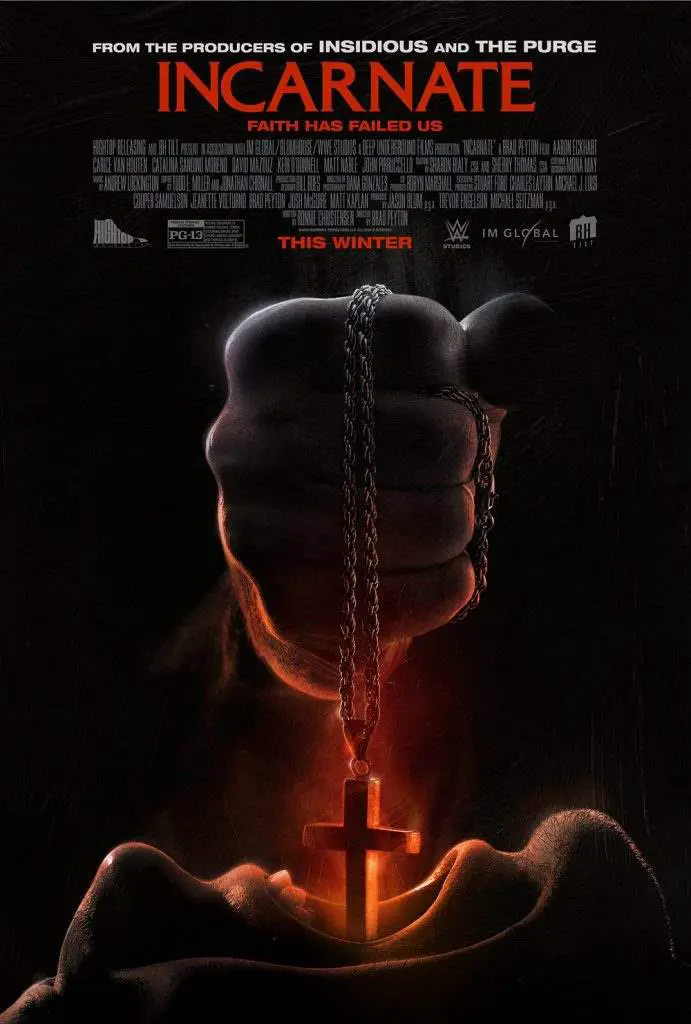 The flick was directed by Brad Peyton and written by Ronnie Christensen. It stars Aaron Eckhart, Carice Van Houten and Catalina Sandino Moreno. WWE Superstar Mark Henry is also slated to make an appearance.
Incarnate centers on an scientist who taps into the subconscious of a troubled young boy, played by David Mazouz (who starred in The Darkness earlier this year), in an effort to save him from a dangerous demon.
Check out the spooky trailer below, and stay tuned to Wicked Horror for our review of the flick upon its release on September 30th.