Most TV pilots don't ever make it to series. Hundreds of ideas go through the process of shooting and editing but never actually make it to air. Even when only looking at genre-specific shows, there are so many that fall by the wayside. Even a single season is an accomplishment. And that is something people tend to forget.
Still, conversely, there's are plenty of bad shows that go on for years. That's where it's easy for fans to get angry and blame the bad shows that are still on the air when their favorites have all been cancelled. But the industry is actually to blame, if anything. It's the system, the weird way in which ratings are even counted and so many other factors that lead to good shows being cancelled.
Some quality shows only last a few seasons. And others only ever have one. Many of them didn't quite work out, sure. But there are so many great series that were cancelled after only one season, and not just in the horror genre. Firefly, Freaks and Geeks, Undeclared, My So-Called Life, these shows are now heralded in a way that they probably never would have been had they seen multiple seasons. Most of the horror series we'll be looking at, however, remain widely forgotten. There's probably no Netflix revival in store for these. Many of them don't even have an easy way to watch, but they're still worth tracking down if you can.
FreakyLinks
This one-season wonder from 2000, starring Ethan Embry, can be caught occasionally on Chiller. It was at the forefront of the "horror on the Internet" movement of the early years of that decade, but if you look at what followed—projects like Feardotcom and Halloween: Resurrection—it's easy to say that FreakyLinks did it best. It was clearly influenced by The Blair Witch Project but it wears that influence on its sleeve.


Blade: The Series
Okay, this isn't so much a case of "it was good" as "come on, it wasn't that bad." Rapper Sticky Fingaz may not have been the best choice to replace Wesley Snipes, but he did a decent enough Blade impression while his sidekick stole the show. While the low budget was obvious, there was plenty of well choreographed action and even some neat looks into vampire politics—something that would be echoed by True Blood just a few years later.
It hurts to admit that it's over, that's how good Constantine was. Making up for all the mistakes of the movie of the same name, this was a true adaptation of the Hellblazer comic with as accurate an interpretation of John Constantine as we are ever likely to see onscreen. The passion for the material was clear, from both the showrunners and especially star Matt Ryan. It's a shame it will never see a second season, but I definitely think its fan base will only continue to grow.
No, not the all-but-forgotten Dracula: The Series of the early 1990's, although that also ran for only one season. Taking huge chunks of inspiration from the 1992 hit Bram Stoker's Dracula, NBC's Dracula was initially conceived as a 10-episode miniseries. It ultimately suffered as tragic a fate as its titular character. Early response was so positive that the network began re-working the show to account for further seasons, only to ultimately wind up canceling the show, leaving audiences with a cliffhanger instead of the complete resolution that had initially been planned.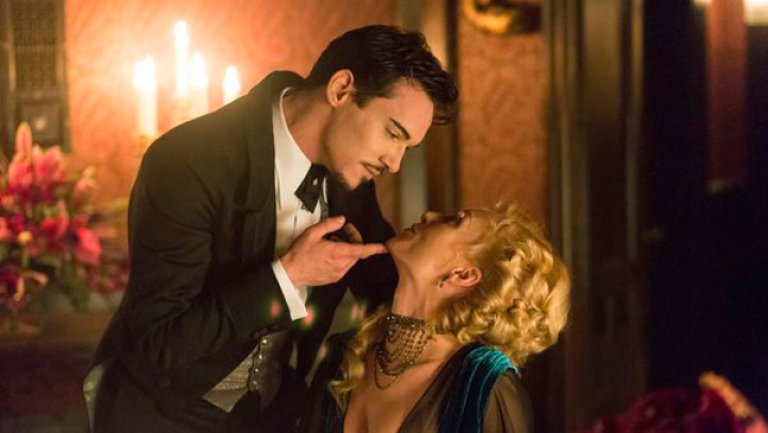 American Gothic has developed something of a small cult following over the years. Co-created by horror maestro Sam Raimi it centered on a small, strange South Carolina town and starred Gary Cole as a corrupt, murderous sheriff backed by supernatural forces.
Basically lifting the plot of The Incredible Hulk and adding a werewolf, this show featured John J. York as a cursed man going from place to place trying to find a cure for his condition. For its budget, it featured some great werewolf makeup FX by Greg Cannom, designed by Rick Baker. Shout Factory had planned to release a complete set of the series on DVD in 2009, but the release was ultimately cancelled due to music copyright issues.
Probably the most famous horror series to last only a single season, this show starred Darren McGavin as reporter Carl Kolchak, spinning off from two successful TV films, The Night Stalker and The Night Strangler. It was one of the best series to ever use the monster-of-the-week format and was cited as a major influence in the creation of The X-Files.