It's Friday and you know what that means: It's time to figure out what you'll be binging during the upcoming week. Welcome back to New on Netflix! The streaming giant's horror department has always been a mixed bag. However, I'd say they've really stepped up their game in the last couple of years with the release of amazing, essential watches. We've been treated to must see original programming like The Haunting of Hill House, Velvet Buzzsaw, Hush, and some of the classics we all know and love.
This week we have a true crime documentary and a couple of forgein gems to keep you on edge of your seat so let's jump in to what's coming to Netflix the week of April 24th, 2020!
Murder to Mercy: The Cyntoia Brown Story
Coming our way on April 29th is Murder to Mercy: The Cyntoia Brown Story. Shortly after her arrest in 2004, 16 year old Cyntoia Brown is sentenced to life in prison for murder. But in early 2017 questions about her past, physiology and the law itself call her guilt into consideration.
The Victim's Game
Also coming to Netflix on April 29th is The Victim's Game, a series that follows a forensic detective with Asperger's syndrome that discovers his estranged daughter's link to several mysterious murders.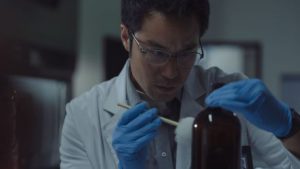 Get In
Coming on May 1st is Get In. When a man returns from a vacation and finds his home occupied with squatters, he quickly realizes these strangers will go to terrifying lengths to keep what they think belongs to them.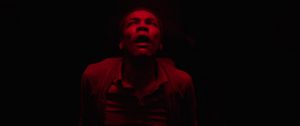 Mrs. Serial Killer
Also arriving on May 1st is a movie I'm particularly excited for, Mrs. Serial Killer. When a well known doctor is arrested for a string of gruesome murders, his dotting wide decides to commit a copycat crime to prove his innocence.