With Halloween in the rearview, you may be going through seasonal withdrawal. But plenty of spooky content remains accessible year round, including the (arguably) most convenient form of media; podcasts. So, with that in mind, try one of these highly recommended podcasts. From well crafted audio dramas to chilling true stories, these shows are guaranteed to keep you into the Halloween spirit at any time of the year. Happy listening!
Cryptids 
Undoubtedly one of my favorite audio dramas is Wild Obscura's Cryptids. The series premiered in September of 2019 and-over the course of seven episodes- follows a conspiracy radio host and one of his devoted listeners as they go on a hunt for a world that lies beyond their own. Per the show's description, "..In this female driven, scripted, sci-fi audio drama, you'll meet monsters, aliens… and the ultimate grim reaper."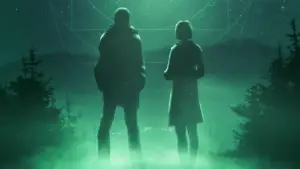 Call of the Void
In need of a strange and harrowing ride of a story? Well The Call of the Void is just what you need! There's something festering in the swamps of New Orleans. Something ancient. Something evil. When this entity is responsible for a bizarre illness plaguing the city and the disappearance of his father, tour guide Topher Sommers and palm reader Etsy Delmen investigate the entity that longs to bring the world into perfect stillness. The Call of the Void is a story with courage, love, and self-acceptance at its root and speaks to how necessary those themes are to the human condition.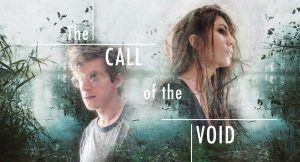 A Voice From Darkness
Mysterious black doors appearing everywhere you go? Seeing ancient beings in your paisley wallpaper? Have terrifying creatures appear in your cars on dark and lonely roads? Sounds like you need the help of parapsychologist Dr. Malcolm Ryder. Host of the fictional radio show A Voice From Darkness, Dr. Ryder takes calls and helps listeners with their supernatural problems. There are also segments that feature the dark and strange history of America. Plus stories like the pyramid made of flesh in Palta, Arizona that appeared one morning, or how the Mississippi River is a sleeping leviathan, and of the last known sighting of the dark dealmaker, The Traveling Salesman.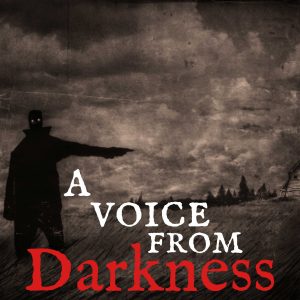 Cadaver Dogs
Who better to break down and analyze horror movies than a trio of horror film makers and enthusiasts? In each episode of Cadaver Dogs , hosts Rob, Devin and David discuss common themes in two seemingly unrelated scary movies by diving deep into the artistic technique, cultural and historical influences, plus plenty of behind the scenes trivia! Per the show's description, "…from blockbusters to indie darlings; B-movie slashers to paranormal haunts; and grindhouse gore to psychological thrillers. The Cadaver Dogs will sniff out the real reasons why you love these flicks that gave you nightmares as a kid."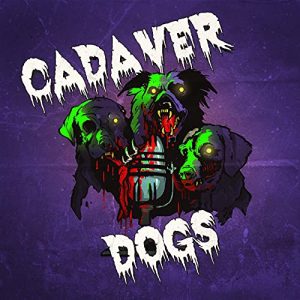 The Horror! (Old Time Radio)
Be afraid! Be very afraid because Relic Radio is bringing old time radio to a new audience. Each week Relic Radio releases an episode of a show from the golden age of radio. Including the original commercials that ran during the shows' original airing. The Horror! is filled with ghost stories, monsters, creatures who walk the earth, and other tales of the unexplained.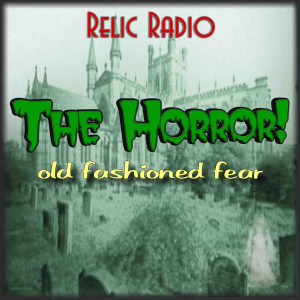 Unsolved Mysteries 
From the creators of the iconic Unsolved Mysteries comes the official podcast with new mysteries that prove real life is often stranger than fiction. From terrifying abductions to bizarre paranormal encounters, heinous killers and unexplained deaths. For every mystery, there is someone, somewhere who knows the truth. Perhaps it's you.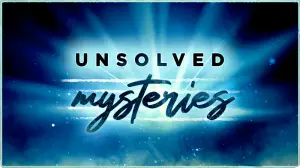 Radio Rental
In the same vein as Unsolved Mysteries, Tenderfoot's Radio Rental also covers strange stories as told by the people who experienced them. The series has a comedic flare with its host Terry Carnation; an eccentric shopkeeper of an '80s era video store. From the mind of Payne Lindsey, this is Radio Rental.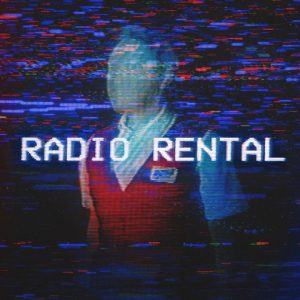 Borrasca
Should you go or should you stay? Your fate's the same either way. Quickly after his family moves to the town of Drisking, Missouri, Sam Walker quickly finds friends in two local kids named Kyle and Kimber. When Sam's sister, Whitney, disappears a few months later, he passes five lonely years wondering what happened to her. When more people start disappearing suddenly, the three take it upon themselves to find out what's happening to all the disappearing people and what connection the disappearances hold with the mountain outside of town. Check out Borrasca wherever you get your podcasts.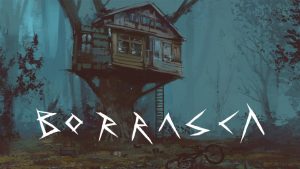 Death By Dying
Dark comedy podcast Death By Dying serves as the obituary column for the fictional town of Crestfall, Idaho. It's diligent Obituary writer finds himself in over his head as he investigates a series of strange and mysterious deaths… when he is supposed to simply be writing obituaries. Along the way, he encounters murderous farmers, man-eating cats, haunted bicycles, and a healthy dose of ominous shadows.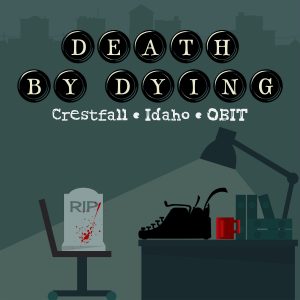 Blackwood
Skylark Media's Blackwood is an underrated gem that is perfect for fans of found footage flicks; Five years ago, Molly Weaver, Bryan Anderson, and Nathan Howell started a podcast focused on the local legend of a monster called The Blackwood Bugman. Quickly, the investigation grows out of their control, as they discover that, not only are the legends seemingly true, many people in Blackwood have turned up dead or disappeared without a trace. Worse, there may be a reason why no one has ever uncovered the truth before. Someone is watching them, willing to do whatever it takes to keep the secret. Their recordings have finally been released. ‍