Horror movies aren't always known for depicting positive mother figures. When moms are brought up, people tend to talk about the villains. Characters like Margaret White and Pamela Voorhees. People only seem to remember the villainous moms or the neglectful moms—especially after the release of The Babadook—so it can sometimes come as a surprise that there are actually positive parental role models in horror. But there are. In fact, the early '80s gave us several examples almost all at once. Horror is often focused on children. As a kid, it's scary to see someone your age doing these things. As an adult, it's much scarier to think that you would somehow be unable to protect your own child. But that's what makes most of the mothers on this list so impressive. These are characters who put everything on the line to protect their offspring, no matter the cost. These are eight of the most badass mothers in horror.
Diane Freeling in Poltergeist
Diane Freeling might actually be the best example of everything we're trying to focus on in this list. This is a woman dealing with the fact that her daughter has been taken away by unbelievable circumstances, is just out of reach and constantly in danger. She will do anything to find Carol-Anne, to the point that she almost literally goes to hell and back. We're rooting for her the whole time. As greatly characterized as the whole family is, Diane is our anchor.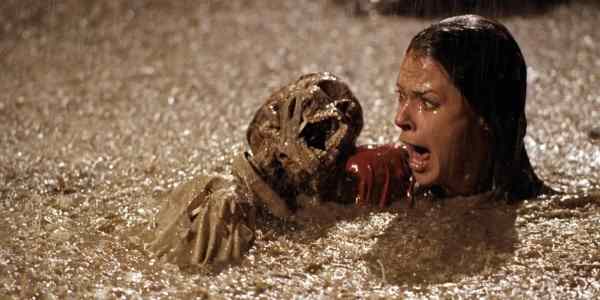 Chris MacNeil in The Exorcist
Classic as it is, The Exorcist divides many fans because there's a feeling that you have to be Catholic for it to really work. I don't believe that at all. I think part of the reason The Omen doesn't work as well for me as it does for others is that I don't share the faith that's the backbone of that picture. But even taking away all of the Catholicism in The Exorcist, this is just about a woman trying to do whatever she can to help her child. That's immediately identifiable and relatable. The exorcism only shows that she's gotten to the point that she'll literally try anything.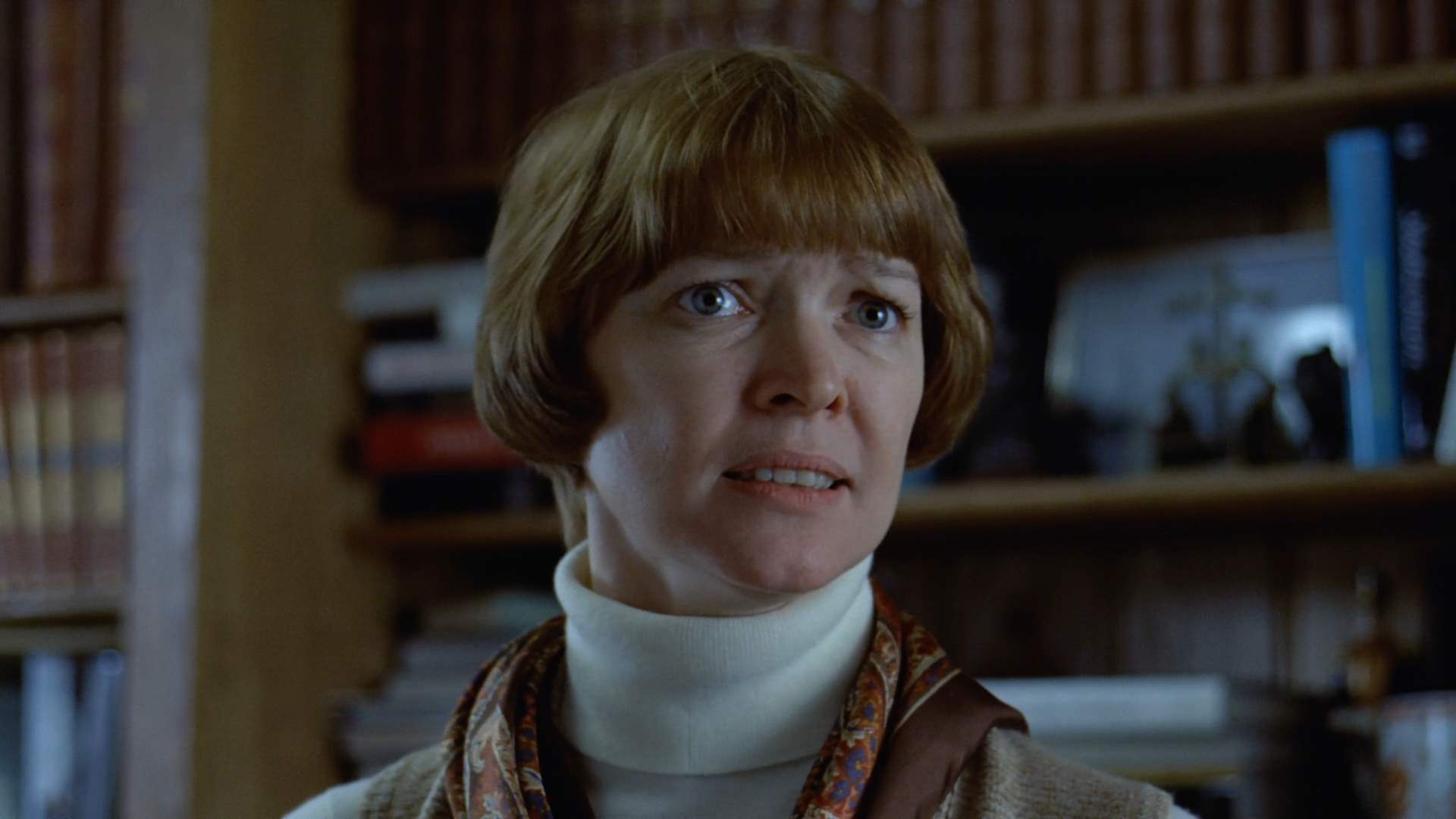 Ellen Ripley in Aliens
Ripley is not protecting her own, biological child in Aliens. But she is a mom. At the beginning of the film, in a scene deleted from the theatrical cut, Ripley learns that while she was frozen for 57 years her daughter died of old age. Going back to LV-426 to wipe out the xenomorph hive, Ripley—a childless mother—meets Newt, a motherless child. They form one of the best bonds in horror/sci-fi cinema and Ripley constantly proves that she will do whatever it takes to keep this child safe.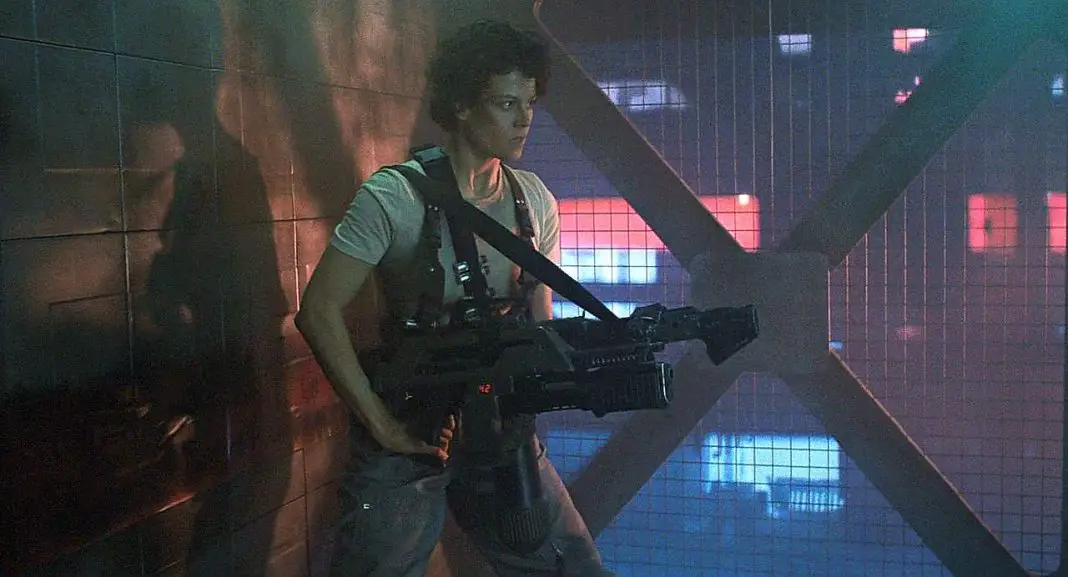 Susan Reilly in Castle Freak
Susan is a very realistic, honest woman. She's not a caricature by any means. She's suffering a loss, one that she blames entirely on her husband. I'm amazed both at how this relationship is written and how Crampton plays it. She's in this castle for one reason, and that's her daughter. She does not love her husband any longer and she never will again, that's made abundantly clear. Nothing will ever take away what happened and she knows she does not have it in her to forgive him, so all she can do is focus on their surviving child.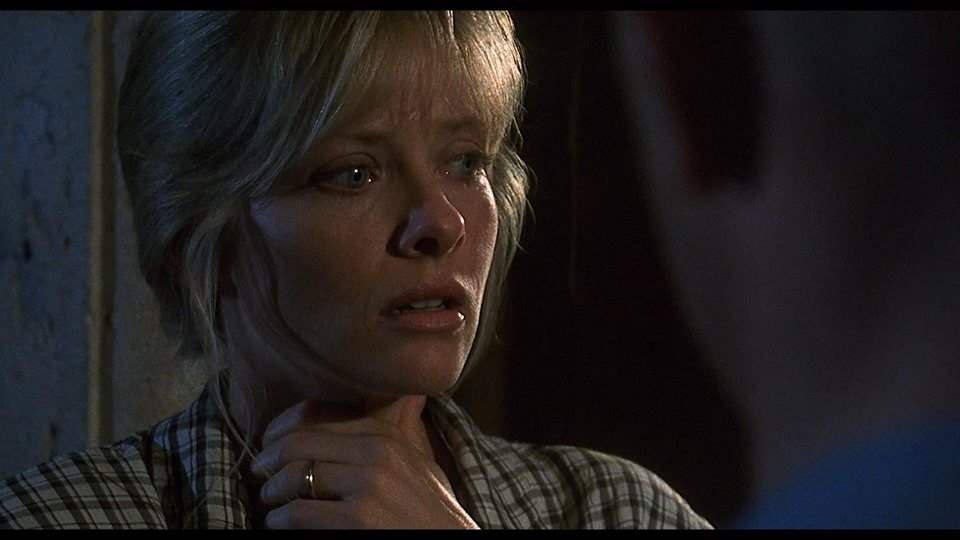 Karen Barclay in Child's Play
What a great single mom Karen is. She does whatever it takes to get her son the toy he wants most for his birthday. Then it comes to life and starts killing people, so she does whatever it takes to put the little son of a bitch down. She's fiercely independent, smart, never once played for laughs. I think a lot of people tend to forget just what a strong heroine she actually is. As much as the plot revolves around Andy, Child's Play is really Karen's movie, while Andy truly takes over as the lead hero in the sequel.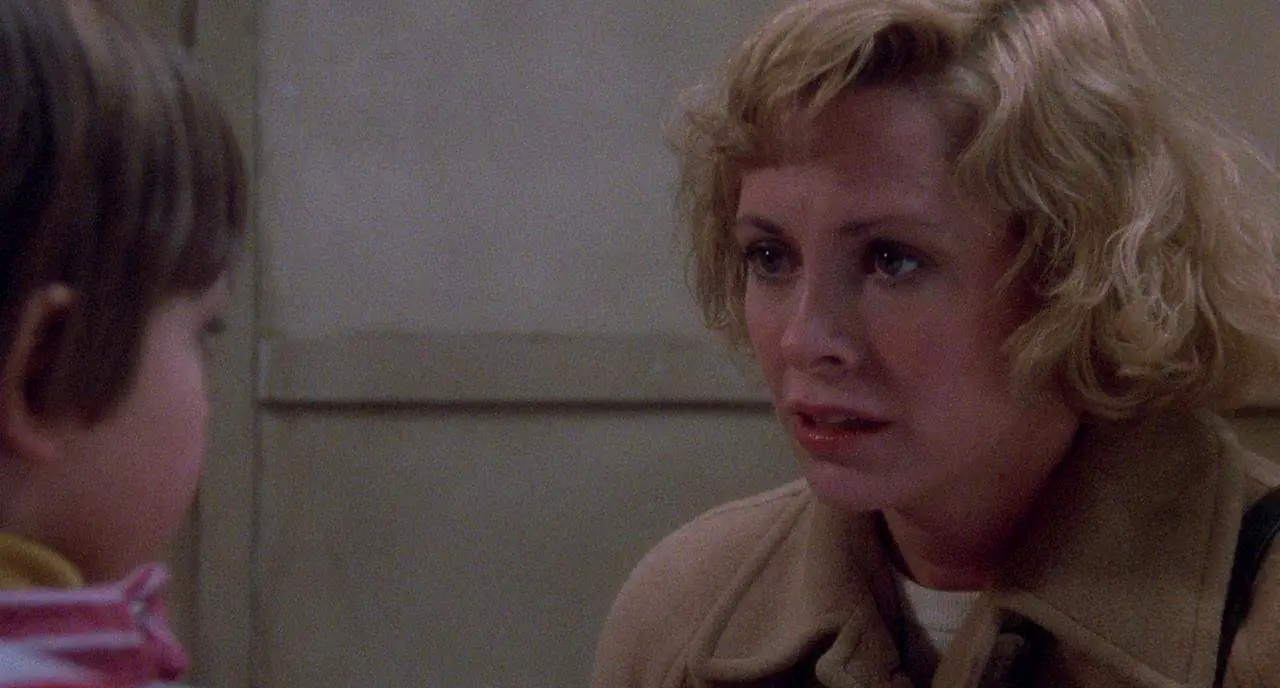 Donna Trenton in Cujo 
Donna is not perfect. She's cheating on her husband and it's an affair that's probably been going on for some time. Her husband is a successful, kind man. It's not by any means an abusive relationship and I think that makes it much more interesting. The plot of Cujo is beautifully simple once it gets going: A woman and her son are trapped in their car by a rabid dog. When the dog doesn't go away, they have things to worry about, like running out of air. But she does not give up and her efforts are worth it, as she manages to keep her son alive until help can come.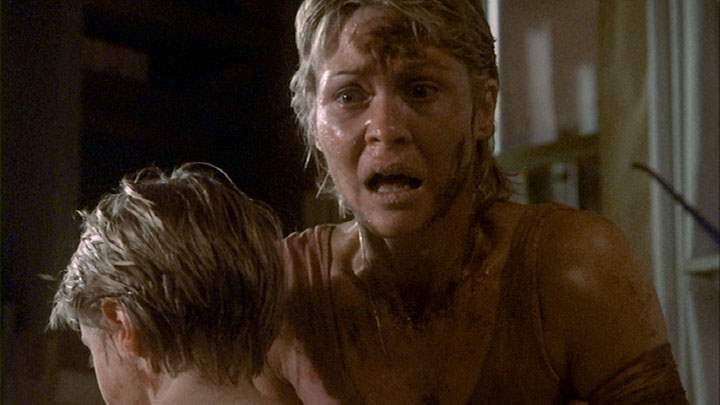 Lynn Peltzer in Gremlins
In the original script, Billy's mother dies pretty early on. But what we get in the film is very different. When we're first introduced to the gremlins, when we get that great full reveal as Billy slowly realizes they've hatched inside his house—we also get Lynn Peltzer kicking their asses. She tosses a gremlin in the microwave, she puts one in the blender, she really launches a full-scale kitchen attack. She's smart, resourceful, doesn't even take a second to be terrified of what's happening. She just catches some gremlins in her house and decides to do a little cleaning.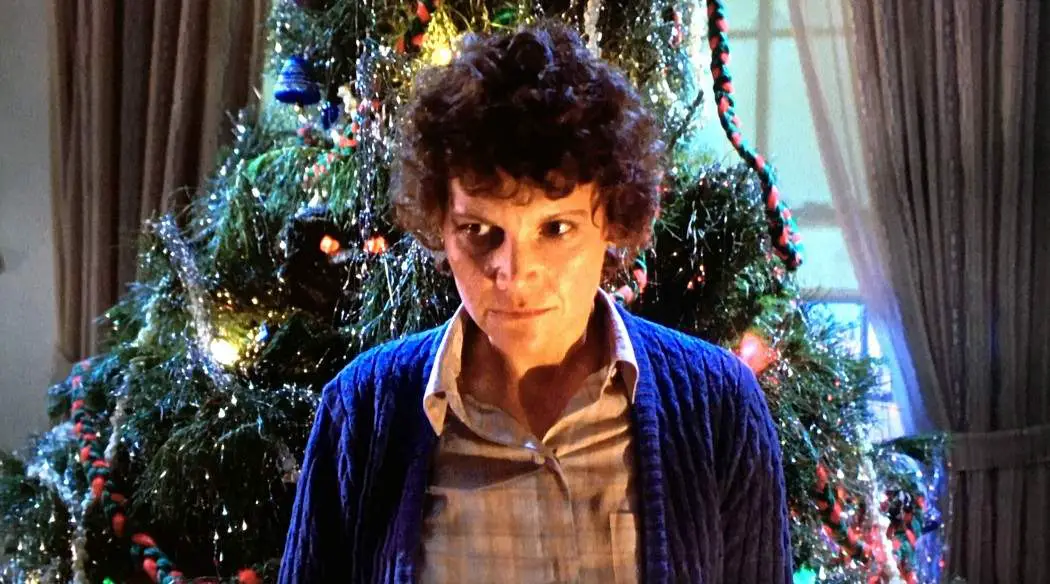 Heather Langenkamp in Wes Craven's New Nightmare
Boy, that sounds weird to say. Anyway, parents in the Nightmare on Elm Street franchise are sort of universally terrible. That's part of why I think it was smart to end the once-intended final chapter Freddy's Dead with the child of Freddy himself. Each parent is dealing with their own neglect and guilt, that mythology is sort of tied to the fact that parents won't listen to their children. That's part of what makes New Nightmare so special. It's outside of that mythology. Heather, our heroine, is a mother who has an intimate knowledge of the franchise and knows to put some stock in what her child is telling her. She literally travels to another world to keep Freddy's sharpened hands off of her kid.