The 1990's were an up and down decade for horror. It was the height of video store popularity, with much of the decade's success coming from the birth of straight-to-video labels like Full Moon and Vestron. On a larger platform, the early years of the decade were defined by classy, sophisticated films like Bram Stoker's Dracula, Interview With the Vampire and The Silence of the Lambs.
In 1996, there was a complete tonal shift with Scream, leading to a resurgence in slasher movies. These new features were made to appeal to a wider teenage audience, more self-aware, all done with a tongue-in-cheek attitude. This included Scream and its sequels, as well as Urban Legend, I Know What You Did Last Summer, Valentine and so much more. Of course, not every movie met these classifications and even the ones that did were often overshadowed by larger, more popular features. Here are five 90's horror movies that weren't as well known or popular, but are definitely worth of your attention.
Cherry Falls
One of the wittiest, most fun post-Scream slashers, Cherry Falls was an interesting inversion of the traditional slasher tropes. In this film, the killer is specifically targeting virgins, which totally inverts the typical notion that only virgins survive these movies. Now we have a film where students plan a party specifically for the purpose of losing their virginity so that they will not be killed. The killer is also a unique and interesting character, with a very different set of motives and principles than the usual horror fare. While it went into production in 1998, it was not released in the states until 2000, but is very much a product of and commentary on its time. It's full of twists and turns, and boasts a very smart script, but is sadly nowhere near as well known as virtually every other slasher released around the same time.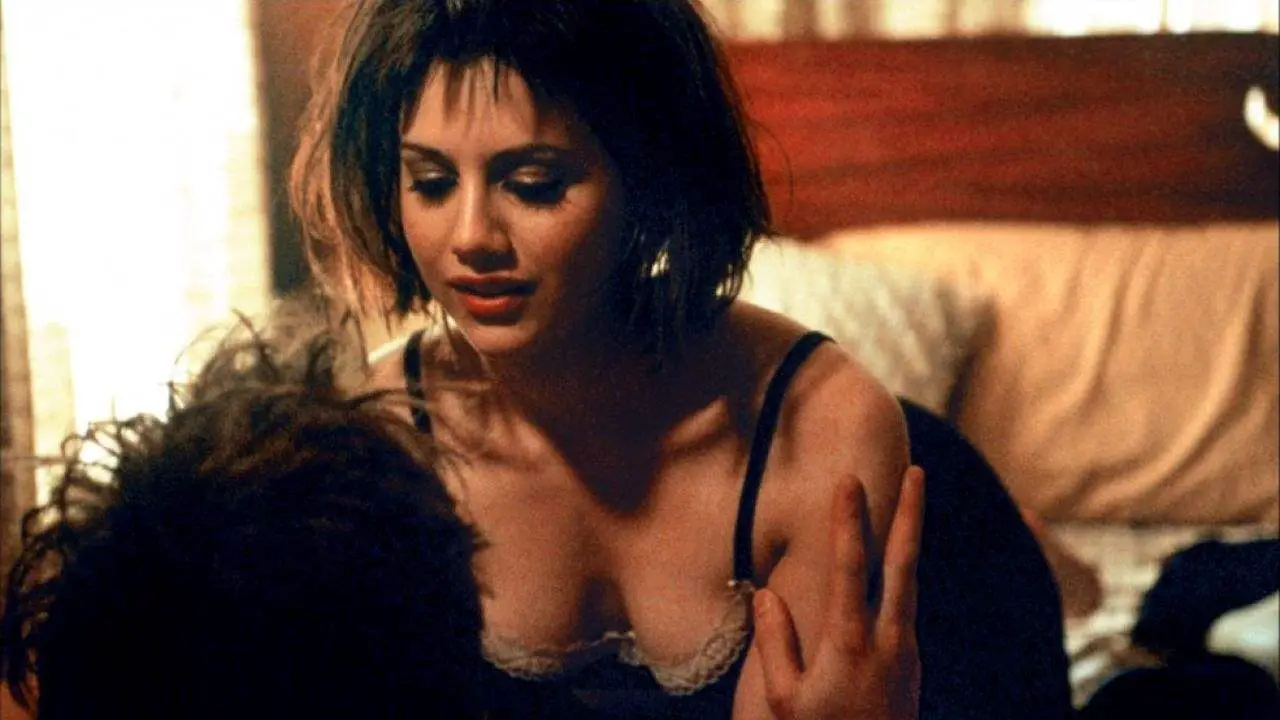 The Ugly
This small, New Zealand thriller is about a serial killer named Simon Cartwright who believes that otherworldly beings known only as "the ugly" convinced him to commit his crimes. A psychologist meets with Simon to get to the bottom of what really drives him to kill. The movie makes the most of its interesting use of timelines to show Simon's past, what happened to him in his youth and the way in which he sees himself. There are no solid answers here and that's really The Ugly's greatest strength. It's never entirely what you expect. This one was produced by Peter Jackson when he was still in the height of his genre career. The low budget is not nearly as obvious as it was in many other movies of the time, it makes the most of what it has to work with.
Campfire Tales is probably the last great horror anthology movie before Trick 'r Treat came along in 2009. There's a lot to love about this flick. It's got a solid mixture of stories, each segment has something to offer, and they all actually feel like tales that would be told around the campfire. That's really what makes the movie work. Campfire Tales is knee-deep in classic urban legends, including the traditional babysitter and hook folk tales. It's relatively tame, relying more on atmosphere than outright gore, but that's respectable and it makes it work. More than anything, the movie really feels like an adult version of Are You Afraid of the Dark? Which is not a bad thing.
It may be raunchy and depraved, but Castle Freak is not tasteless. A straight-to-video, gritty little feature from 1995, it's a rarity for production company Full Moon: it's a good movie. Re-Animator stars Jeffrey Combs and Barbara Crampton reteam as a husband and wife who have inherited an old Italian castle. What could be a generic story about a family moving to a new place for a fresh start is anything but. She hates him because he caused the car accident that blinded their teenage daughter and killed their son. She makes it very clear that she will never forgive him for it, but he stills thinks that there must be some way to save their marriage. Add into this that the castle still has a resident leftover from the former owner: a disfigured freak shackled in the basement that has just broken loose and is very hungry. This is one of Stuart Gordon's strongest works and should not be missed.
Certainly John Carpenter's most underrated movie, In the Mouth of Madness is also one of his smartest and most endearing. It's about a worldwide bestselling horror author, a combination of Stephen King and H.P. Lovecraft, who has disappeared along with the manuscript for his latest book. Sam Neill stars as John Trent, the man assigned to track down the book, not its author. But his search leads him to many strange places, including a town from one of author Sutter Cane's books that is supposed to be fictional. The whole movie explores things like fiction vs. reality, perceptions of reality and whether or not horror truly has an impact on the viewer or reader. It's not straightforward and it embraces its own strangeness. All in all this was a very bold move for Carpenter, but it's one that pays off.