Anthology movies are an underrated sub-genre. The format tends to have better luck on TV, where people can see a different story every week. The anthology movies that are beloved are held to a sacred standard and most of them deserve it. Titles like Creepshow, Trick 'r Treat, and Tales from the Crypt are quite deserving of all the praise they get. And even though Twilight Zone: The Movie may not have as many fans as it deserves, it's hardly an unknown.
Here, we'll be looking at movies that were really, genuinely overlooked. Some of them were an experiment, presenting a format that audiences weren't ready for or just didn't understand. Others came out too close to similar offerings and weren't given a chance to breathe until people rediscovered them later. But some of the titles on this list still don't have the audience they deserve. They are, however, fun and overlooked examples of what the sub-genre can offer.
From a Whisper to a Scream
Jeff Burr's From a Whisper to the Scream is probably one of the director's best. Which means it's better than Pumpkinhead II, Texas Chainsaw Massacre III, and Puppet Master 4 and 5, which is a small victory but a victory nonetheless. The cast assembled for this effort is fantastic, especially considering its budget, which was barely over a million. It features Vincent Price in one of his final roles, relating the stories to a reporter. One of the more interesting aspects of the movie is that all the stories are set in the same small, fictional Tennessee town and explore its horrific past—as well as present.
Two Evil Eyes
Two Evil Eyes is an interesting anthology in that it is comprised of only two stories with no wraparound segment. This is an admittedly bizarre format, not a traditional anthology but not quite a double feature, either. The two segments, however, come from directors more than capable of pulling it off. Dario Argento conceived the idea for an anthology of stories based on the works of Edgar Allan Poe, deciding that he would direct one and friend George Romero would direct the other. Luckily, Romero agreed. This is Argento's first English language work as a director and it's clear that the language barrier is not small. But somehow that only makes the performances, namely Harvey Keitel's more interesting. Argento's "The Black Cat" is worth watching for its insanity and energy alone. It's the polar opposite of Romero's, which is much slower. It's an adaptation of "The Facts in the Case of M. Valdimar."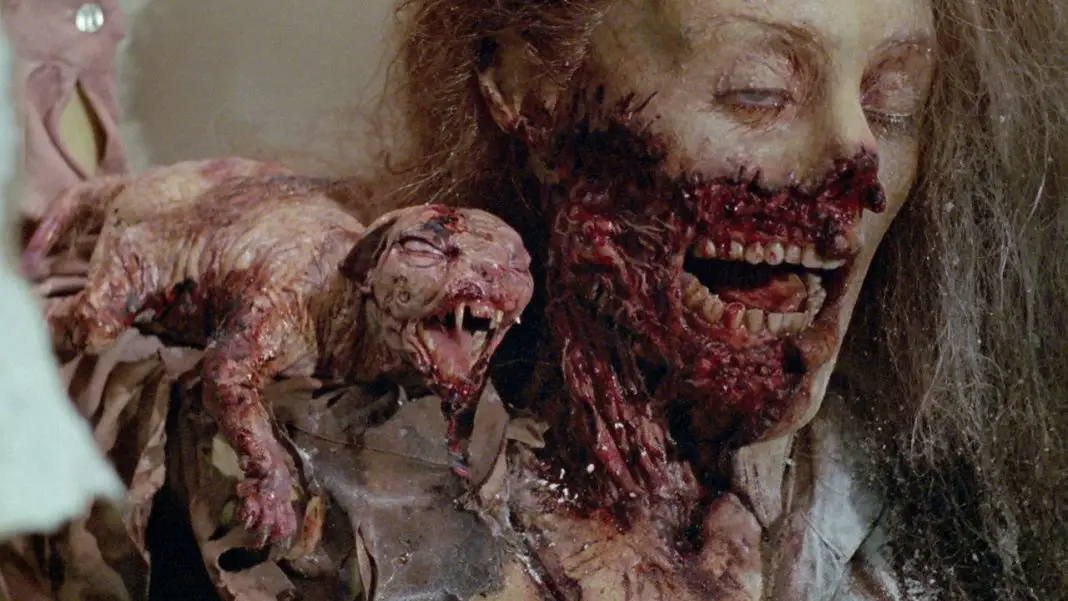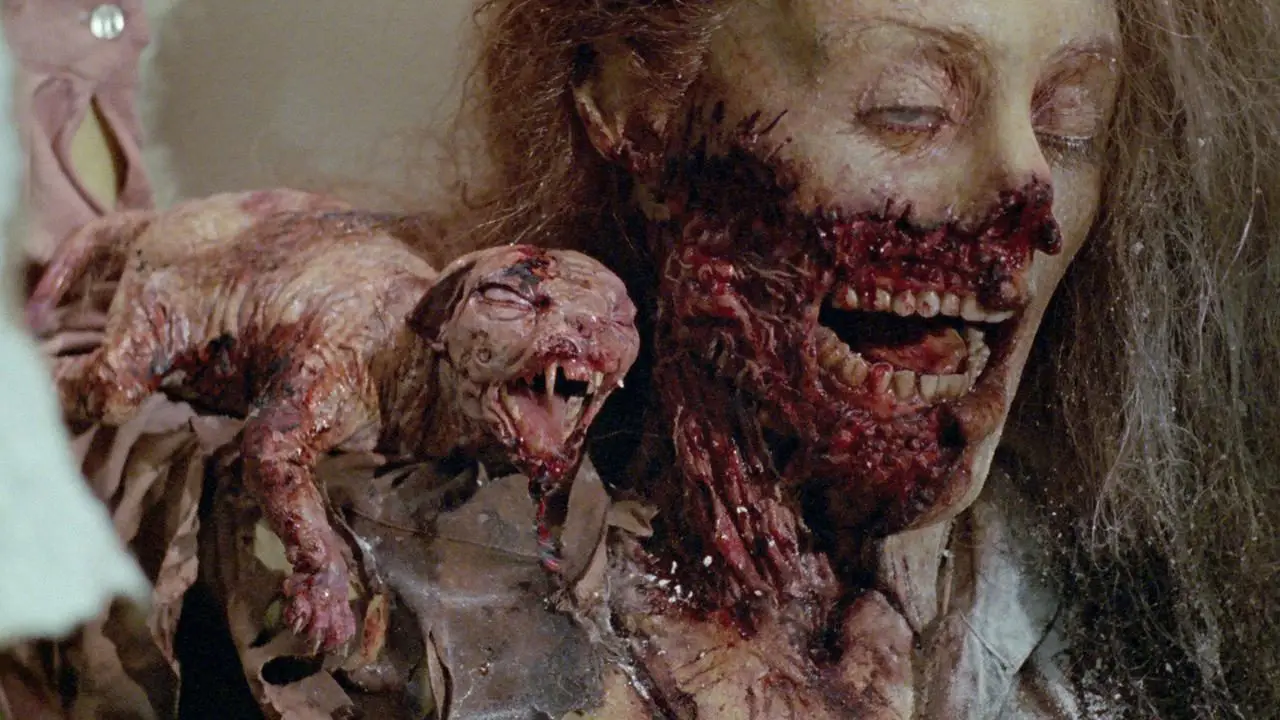 Body Bags
There was a time when Body Bags was widely considered one of the worst offerings in the careers of both John Carpenter and Tobe Hooper. It was originally going to appear on Showtime as a television series, but only three episodes were made before the series was cancelled. Instead, the episodes were edited into a Made-for-TV movie that aired exclusively on the premium cable network. It was never easily available. It had a small VHS release and a smaller DVD release, but has now been totally restored on Blu-Ray. It's not the best from either filmmaker, but it's not without its merits. All three segments are enjoyable, with a healthy dose of humor. And John Carpenter is a blast, hamming it up as the host.
Campfire Tales
There are two movies with this title. The first anthology is a shot-on-video horror from the early '90s, starring Gunnar Hansen. Later in that decade, there was another movie with the same title. And it's not just the budget that makes it stand out; it's the sense of fun and charm. This one is a mix of revisiting classic urban legends and ghost stories and original tales. Many of the cast members went on to fame a few years later, and it's interesting to see them in early roles. Highlights include an update on "The Hook" and a tale of an RV passing through a so-called dead zone. In some ways, it feels like an adult version of Are You Afraid of the Dark, with a little bit bigger budget and better effects. The wraparound sequence is surprisingly engaging.
Tales from the Darkside: The Movie
Many fans that have seen this one refer to it as an unofficial Creepshow 3. And it's certainly better than the official third installment in the Creepshow series. Obviously, this is based on the Tales from the Darkside television show, which was also underrated. It was marketed as being based on stories from the minds of three masters of horror: Stephen King, Sir Arthur Conan Doyle, and Beetlejuice creator Michael McDowell. George Romero served as an executive producer on the project. Tales from the Darkside: The Movie has one of the best balances of stories out of any horror anthology. Each one is different, each with its own strengths. The first deals with a mummy, the second with an evil cat, the third—and best—with a man who witnesses a murder committed by a gargoyle. Each is grim in its own way and, at the same time, funny. It's the same kind of balance offered by the first two Creepshow films and that's why it sits beside them comfortably.