It's no secret, at least to horror fans, that most A-list actors got their start in lower budget horror movies. Or have at least done horror at some point in their careers.
Sometimes great actors don't even start out in starring roles in horror fare. On some occasions, they're just in it for a scene or two, or might even be little more than a featured extra. That's certainly the case with a few actors you'll find on this list. Not everyone can  make their debut via a starring role in Texas Chainsaw Massacre: The Next Generation.
No, instead some A-list actors make their horror debut with blink-and-you'll-miss-it cameos. But that's also part of the fun in being a fan of the genre, especially looking back on older movies, so you can spot a recognizable face for a minute or two and wonder whether or not you're crazy for thinking you just saw Charlize Theron's face in a group of murderous children.
Samuel L. Jackson in Exorcist III
Usually, Samuel L. Jackson is immediately recognizable in his movies. But when he was just starting out, he had a very small part as a blind man in a dream sequence in Exorcist III. So small, in fact, that his voice was actually dubbed.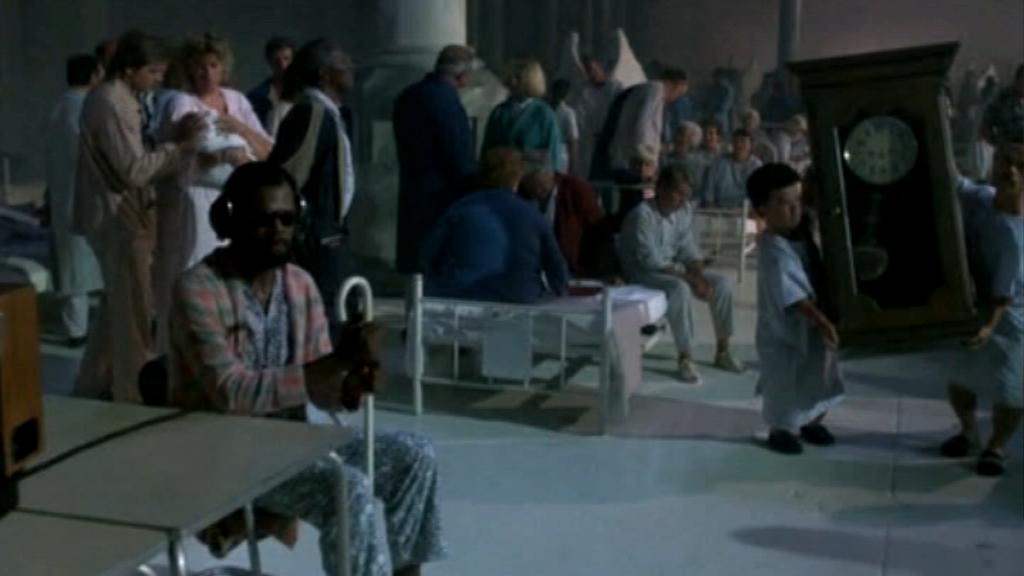 George Clooney in Return to Horror High 
Clooney looks to be a leading man when you first see him in Return to Horror High, only to discover that he's actually the leading man in the movie-within-the-movie and is the first to get killed off. Still, while he's around, he definitely looks like he's having fun.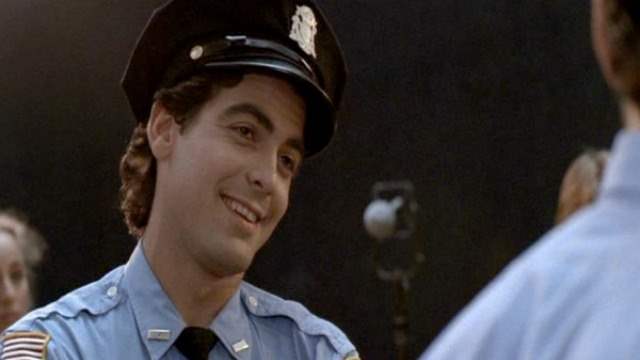 Holly Hunter in The Burning
In a movie that's full of fresh young faces both in front of the camera and behind the scenes, from Jason Alexander to the Weinstein brothers, The Burning also features future star Holly Hunter in a small role as a camper. There are only a few quick shots of her face and she's only featured in a handful of scenes, but she's definitely there.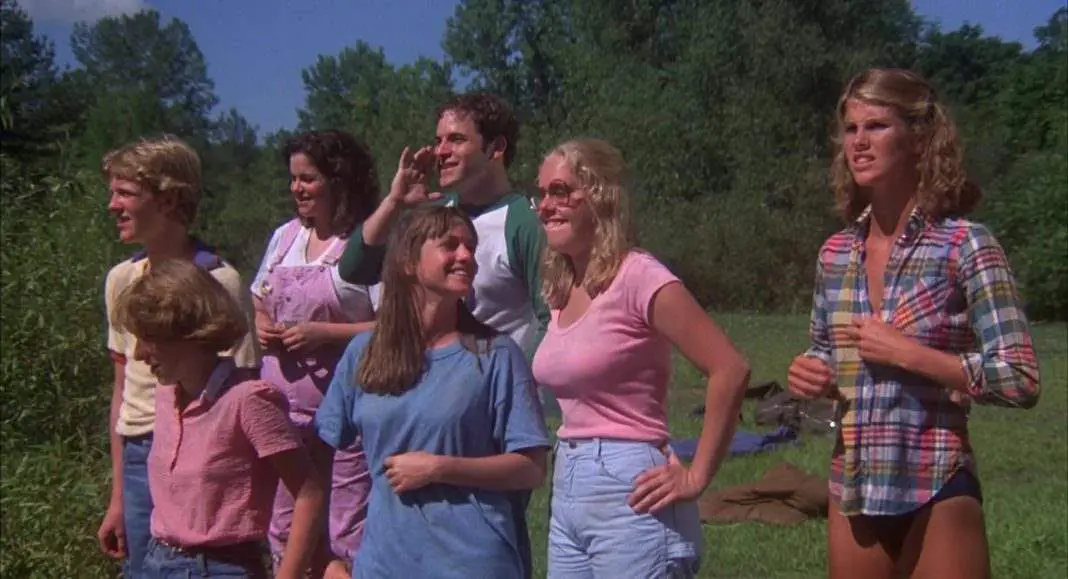 Charlize Theron in Children of the Corn III: Urban Harvest
As mentioned earlier, Charlize Theron does indeed play an extra in Children of the Corn III. While it's probably the best of the Corn sequels—not that there's an award for that or anything—it's still probably not a role she brags about. I'd be impressed if she even remembers it, given that we get one shot of her face and she has no lines.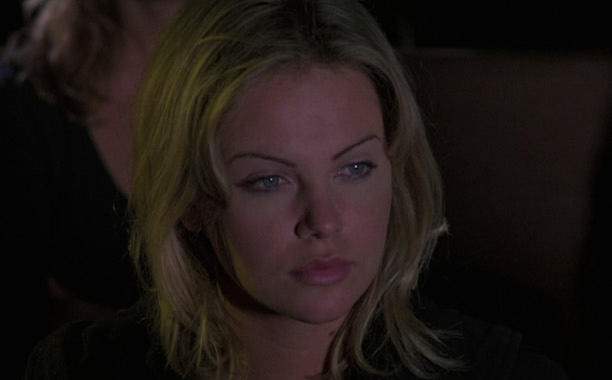 Dana Carvey in Halloween II
In the original, Carpenter-produced Halloween II, future SNL star Dana Carvey has a very quick appearance. He pops up as an assistant on the news crew that appears toward the beginning of the feature. So quick, in fact, that it led many fans to argue whether or not he was actually in the movie at all.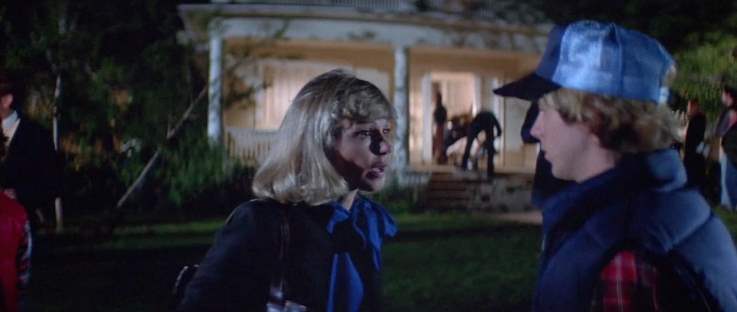 Tom Hanks in He Knows You're Alone
Tom Hanks would skirt horror in Joe Dante's excellent The 'Burbs, but before that, he made his big-screen debut as Elliot in the slasher He Knows You're Alone. Elliot doesn't have a huge role, he is merely a guy that the main character meets jogging in the woods.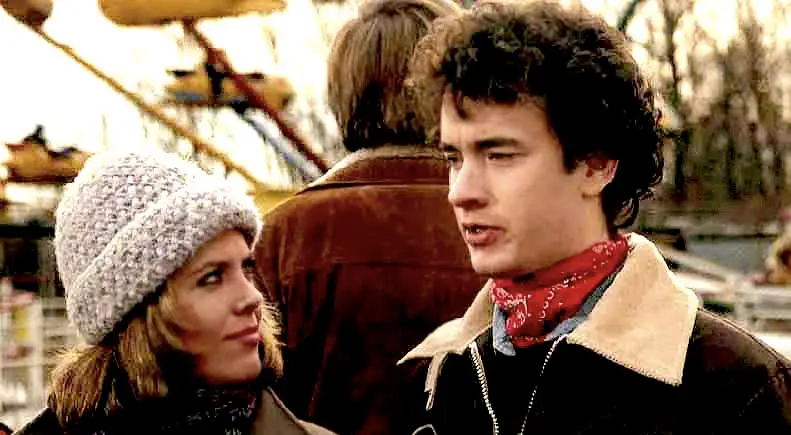 Jeff Goldblum in The Sentinel
Like Hanks in He Knows You're Alone, at least Goldblum's part in The Sentinel is big enough for his character Jack to have a name. It's not as small as his role as Freak #1 in Death Wish, but he's not the main character of The Sentinel by any stretch. In it, he plays an arrogant fashion photographer who, while grating, is hardly the worst person in the movie.