Halloween is a big deal for me. I grew up in the kind of New England town that you think of when you watch Hocus Pocus or The Halloween Tree, and I basically start celebrating the second October hits. In past years I've been involved with a local haunted attraction staying up into the wee hours of the night jumping out at people. This year I'm doing a month-long drawing challenge including a new piece every single day in October.
Being a big horror fan though, just popping in a bunch of horror movies doesn't quite do it for me because I watch those all year round. If you're visiting a site called Wicked Horror, then you probably know what I mean. October is the time of year where you want to really kick things up and everyone has their own preferences as far as what they gravitate towards. Maybe you just go for your personal all-time favorite horror movies or maybe you go for the classics. Personally, I go for the ones that capture the spirit of the season. I want movies with a classic vibe. I want to see red leaves and orange pumpkins. It's hard to put it exactly into words, but when you see the kind of movie I'm talking about you can feel it. These are the movies that I watch when October rolls around.
ParaNorman
For the second year in a row, I started off my October by popping in the blu-ray of ParaNorman, watching it, and then immediately watching all of the special features. There's something about sitting down for a kids movie close to Halloween that brings more of a nostalgic feeling than a hundred reboots of 80's properties ever could, and this is a damned good one. I love the recent revival of stop motion films including Coraline and The Box Trolls, but ParaNorman is by far my favorite. It's kind of a Romero-style zombie film mixed with The Sixth Sense and set in an exaggerated version of Salem, so it oozes that Halloween atmosphere. Add in tons of humor, a hell of a lot of heart, and one of the most poignant messages I've seen in one of these movies in a while and you get a film that's not only entertaining, but surprisingly mature.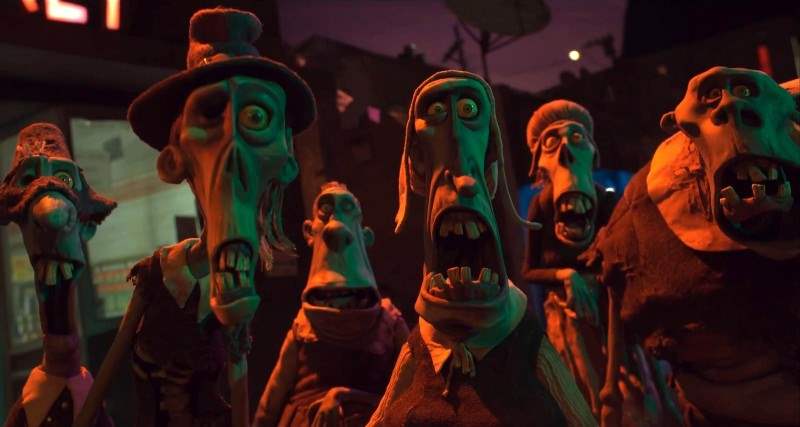 Night of the Demons
I'm talking about the original here, though I do think that the remake is pretty good too. Night of the Demons is basically The Evil Dead if it were set at a Halloween party and dipped in a hot fondue of 80's cheese. Everything from the synth soundtrack to the dialogue is outrageously 80s and this movie is just a hell of a lot of fun. This is my party choice of the list. It's not here because it's the most unique or even the best. This movie is here because it's the perfect thing to throw on at a Halloween party and crack open some beers to. The dialogue is hilarious and memorable, the death scenes are bizarre and bloody, and the film doesn't slow down for a second. Sometimes, that's all I want in a movie.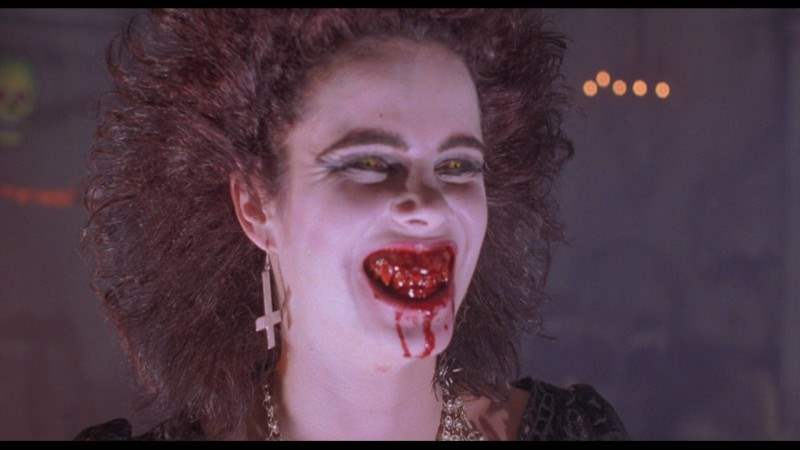 Halloween 3: Season of the Witch
Look, John Carpenter's Halloween is a masterpiece and it's one of my personal favorite movies. I've seen it more times than I can count and it doesn't need to be October for me to want to pop it in. For that reason, I'm choosing instead to include the black sheep of the franchise, Halloween 3: Season of the Witch. I think that everyone knows the story by now, so I'll spare you the details about how it was panned for a lack of Michael Myers. Looking at it instead as a standalone film it's a hell of an entertaining ride and really gets into the spirit of the holiday in a way that no other entry in that franchise does. Halloween isn't just a title and a backdrop for a slasher movie here, it's actually important to the story and it permeates every frame of this film. Audiences have started to come around to this one in recent years and for good reason.
Murder Party
A little more obscure than most of the other entries on the list, this one's more of a personal choice for me. Murder Party tells the story of a man captured by a group of deranged art students who plan on sacrificing him as a performance art piece. Macon (played by Macon Blair, who you may recognize as the star of the more recent film, Blue Ruin) is lured in by a fake invitation to a Halloween party and his captors wear costumes throughout the whole film, including references to cult movies The Warriors and Blade Runner (another one of my favorites). There's even a chase scene through several Halloween parties during the climax. The reason this movie hits a particular nerve for me is because it came out in 2007, when I happened to be attending art school. At the time, I appreciated and laughed at all of the BS that the artists in the film run their mouths about and related it to some of the things I had heard in class critiques. Now that art school is a few years behind me, this movie just makes me nostalgic for some of the biggest and craziest Halloween parties that I've ever attended. You think you've seen cool homemade Halloween costumes, but I guarantee that you haven't seen anything unless you've been to an art school Halloween party.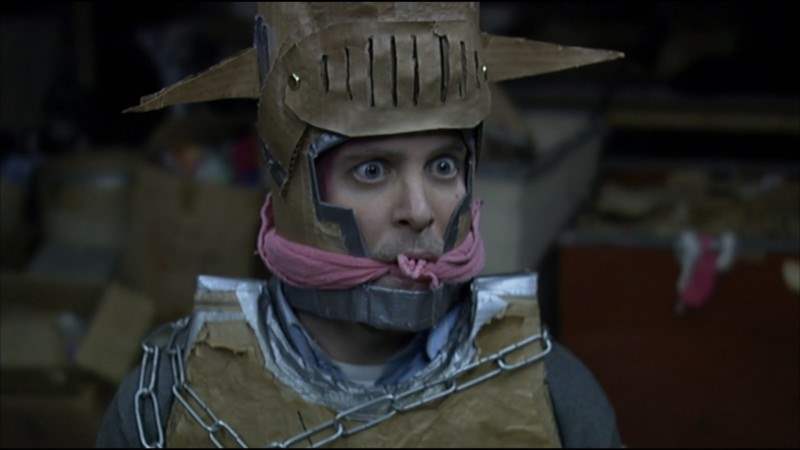 Trick r Treat
Come on, now. This is the obvious choice. I thought about excluding it for something like The Guest or WNUF Halloween Special simply because it is so obvious, but at the end of the day it's obvious for a reason. Trick r Treat is the Halloween movie that horror fans waited their entire lives to see and from the moment it made its way onto store shelves it was an instant classic. It's a damn shame that this never got a chance to hit the big screen, but with a sequel green lit it doesn't look like that's stopped the film's momentum for a second. What can I even say about this movie? I love the atmosphere and the Pulp Fiction style approach to an anthology film. I love that each story targets a different age range, perfectly encapsulating what the holiday means to as broad an audience as possible. I love the comic book styled opening and the character of Sam. Simply put, there is no better movie to watch to get into the spirit of the season than Trick r Treat.