With just a few days to go until Frightfest takes over the Vue in Shepherds Bush, Joey Keogh takes a look at some of the most anticipated movies on this year's jam-packed schedule. This week, it's Under The Shadow.

It's not often a late addition to a festival lineup comes with as much caché as Under The Shadow, the Sundance horror hit that was only announced as part of the Frightfest 2016 schedule with less than two weeks to go. And as a Discovery film, too, meaning it was instantly the hottest ticket of the entire weekend.
The Iranian spooker is the feature debut of Babak Anvari, who also penned the script. It takes place in 1988, in Tehran, and focuses on the struggle of a mother and daughter who, aside from dealing with the everyday terrors of their war-torn city, come up against more supernatural foes, also.
Netflix acquired the worldwide streaming rights to Under The Shadow even before it premiered as part of Sundance's Midnight strand, as reported by Variety back in January. It's already one of the most-anticipated movies of the year, with a 100% fresh rating on Rotten Tomatoes.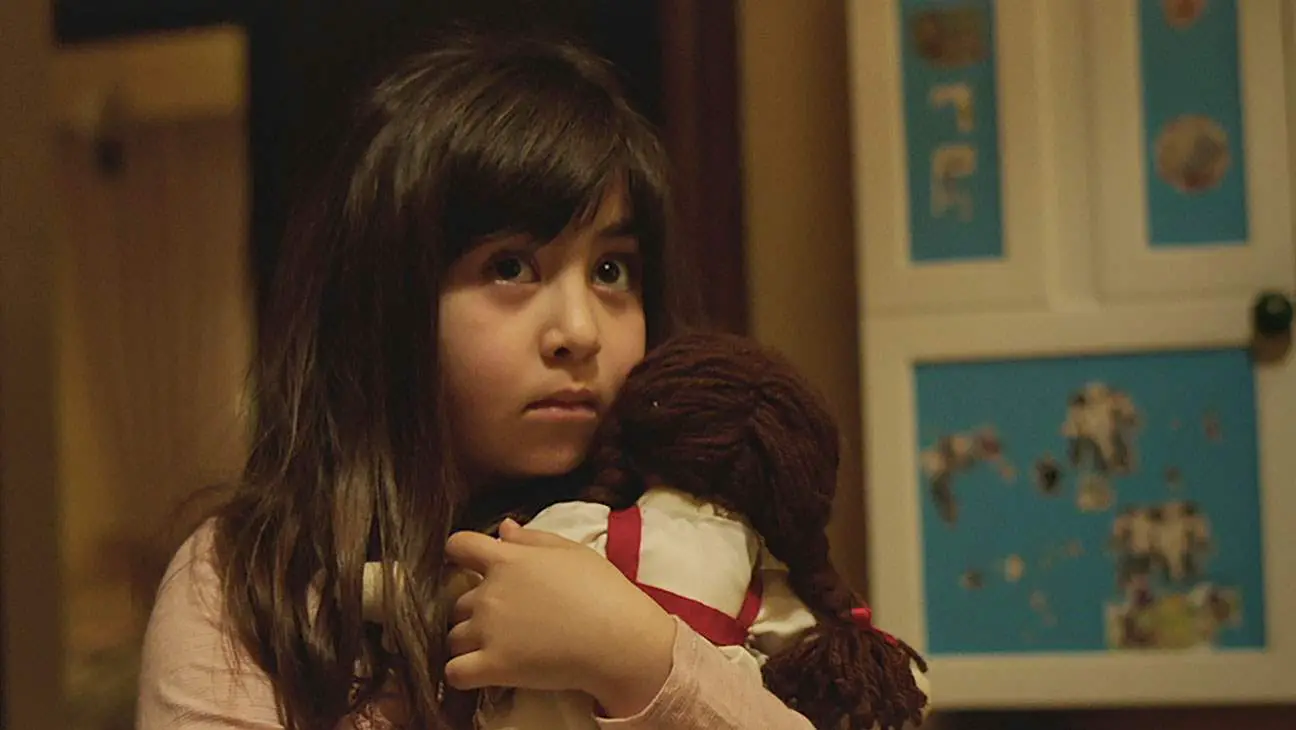 Nowadays, it's sadly rare that a horror movie is so widely praised by film critics, but Under The Shadow has already established itself as one of the must-watch films of the year, genre or otherwise. Considering 2016 has already given us Green Room and The Witch, it's in seriously good company.
As is the case with these kinds of boundary pushing movies, the flick has been heralded for establishing its own voice while still remaining loyal to so-called genre conventions. Its mass appeal as a thinker, as opposed to a feeler (see: anything with a little too much gore for mainstream audiences) should solidify its position on year end Best Of lists.
Indiewire raved that Under The Shadow is "the first great horror movie of the year" while Variety enthusiastically stated it "delivers the sort of sleek, swiftly paced freakout that streaming customers will gladly look past subtitles to experience" (good news for Netflix). For any concerned horror fans, Bloody Disgusting assures "Anvari doesn't shortchange" purists.
Check out the atmospheric little teaser trailer for Under The Shadow below and let us know whether you think it's another groundbreaking slice of Middle Eastern oddness or the hype machine gone into overdrive yet again.
https://www.youtube.com/watch?v=4fhejr94P14
Under The Shadow plays Frightfest's Discovery Screen 3 on Monday, 29th August at 11AM. Any single tickets that are left over can be bought direct  from the site. Frightfest 2016 takes place from August 25th – 29th at the Vue cinema, Shepherds Bush, London. Wicked Horror will be there to bring you all the need-to-know reviews, news and interviews direct from the festival.