Welcome to Script to Pieces, a recurring feature at Wicked Horror where we look at the best, most interesting and at times most unbelievable horror movies that never happened. Sometimes these will be productions that never came together at all, other times, they will be original incarnations that were completely different from what we wound up with. Each should be fascinating in its own way, because the stories of movies that never see the light of day can sometimes be even more interesting than the stories of those that do.
Guillermo Del Toro has a bad habit of talking up incredibly exciting ideas for movies that he never actually makes. I think some of my favorite writers and filmmakers do this. As frustrating as it is, it can also be a good thing because it means that they're passionate about the idea and they want to share it. When people talk about something before there's any deal made or any money in place, it can be grating for fans to never see it happen, but it also means that that idea they're talking about is completely free from typical Hollywood bureaucracy.
We can make jokes about Del Toro never actually making any of these great ideas, but the truth is that all of these ideas are movies he's either doing or not doing for the right reasons. I've always respected him for that.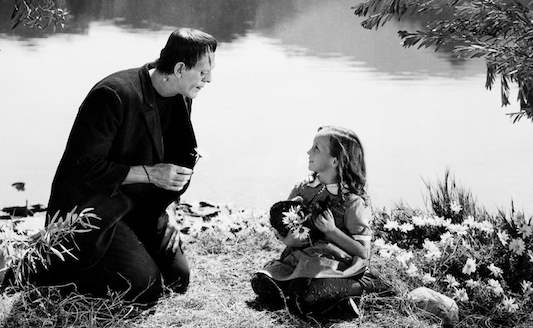 Still, one of the most tantalizing prospects that has yet to make it to the screen—and likely never will—is Del Toro's version of
Frankenstein.
This project began life by Del Toro simply talking about it as something he wanted to do at an undetermined point in the future. When he first began speaking about it, the only thing he knew he wanted was Doug Jones as the monster. Which should not come as a surprise to anyone familiar with Del Toro's work.
Jones has played creatures in almost all of Del Toro's movies, from the Hellboy films to Pan's Labyrinth and Crimson Peak. In 2009, about a year after the rumors first started, Jones addressed the rumor of his casting in an interview with MTV. "Guillermo did say to the press that he's already cast me as his monster, but we've yet to talk about it… But this in mind, if that's what he's decided, then it's done."
From that point things got pretty quiet and it almost seemed like the film had just been forgotten and was something Del Toro had talked about in passing, but never seriously intended to make.
But while Del Toro was working on Crimson Peak, he started talking about Frankenstein again. One intriguing bit of information dropped at that time was that he wanted Benedict Cumberbatch—who was set to star in Crimson Peak before he had to drop out—to play the title character.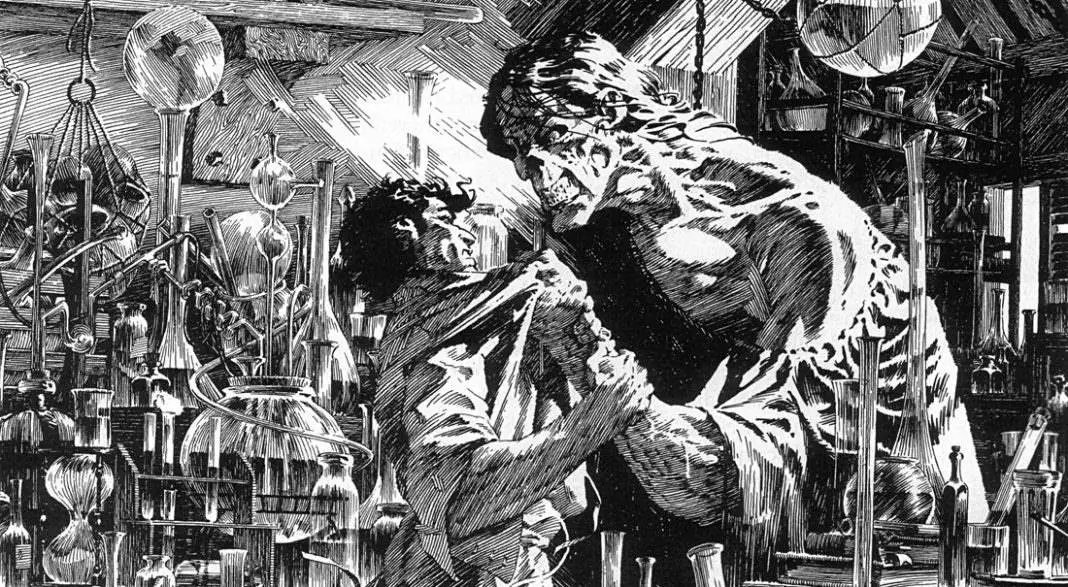 This is intriguing because around that same time, Cumberbatch was playing the role of both Frankenstein and his monster alongside Jonny Lee Miller in a stage production directed by Danny Boyle. It would have been interesting to see how that transferred over to film.
Still, the movie hasn't come any closer to being made. Unlike many other held-up Del Toro ideas, the reason Frankenstein hasn't happened is due solely to the filmmaker's need to pay respect to the source material. This is one of the most iconic stories of all time and Del Toro definitely isn't approaching his version lightly. As Doug Jones pointed out while promoting The Strain, "He's grown up with the story and dreamed about this project his whole life, and now that he's talking about it, the response he's getting is, 'Del Toro's going to make a masterpiece.' Think of how much pressure that puts on the poor man. So he's not in a hurry to push it out, he wants to make it perfect in every way, which is why I think we're not seeing a script just yet."
Interestingly enough, though, Jones did confirm that the iconic monster has already been redesigned by Spectral Motion and that he's seen it and says it's amazing. The redesign sticks very closely to the iconic illustrations by Bernie Wrightson, which for some have become the definitive look of the creature.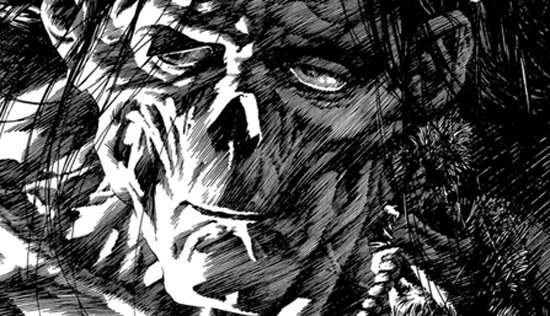 Nonetheless, we probably shouldn't look forward to seeing this anytime soon. This is something that Del Toro cherishes, and it sounds like he'll wait as long as he has to in order to make sure that it's done right. "I would love to. I mean, look, I would love to do Frankenstein and Bride, or Frankenstein for sure, but it really, Frankenstein has been—I've been really, really, afraid.  Donna [Langley] has approached me a few times to start it now and I'm always like, you know, it's like the dream project so I'm a little, I'm a chicken shit, you know? When I do it, I need to do it. Like, if I do Frankenstein, I literally would stop everything, and I'm going to a sabbatical of three years, just to write that. It's not something that's gonna just flow, like second nature. It's my favorite book in history."
While it's frustrating as a fan to have to wait for a movie like this, I'm glad Del Toro is not treating it lightly and is making sure that he takes the time to do it right. I think it's clear that if the circumstances aren't exactly what he needs to tell the story he wants to tell, he won't wind up doing it. And that's respectable. For now, it's completely up in the air whether we'll ever actually see this movie happen. But there's always hope.