Gilead. A place where if a girl was gang-raped, she is told it was her fault. A place where it is against the law for a woman to own property. A patriarchal society where you are considered a gender-traitor if from the LGBT community and must be assassinated. A totalitarian government that cannot be questioned.
A story told over thirty years ago by Margaret Atwood now appears prophetic and unnervingly relevant. In the interim between the novel's premiere and Hulu's televised interpretation, there have been times when The Handmaid's Tale has seemed like something that could happen, but at a safe distance away. Now, it is not only more relevant, but the gap between potential and warning has dangerously narrowed. We are at a time in history when human rights and ominous environmental disasters are highlighted daily in the news. The Handmaid's Tale is a story about how a society can go so easily wrong. This is a story telling us to wake up. And wake up fast.
The first three episodes begin the story of Offred. In the time before, Offred (Elizabeth Moss) lived a somewhat content life as a wife, mother, and editor. And with another name. Then, one calculated step at a time, the world fell apart. Now, she is forced (along with the few other fertile women) into the most despised of the few positions a woman can have in the new world. She is a handmaid and considered "a womb with two legs." She has no free will and no choice in what happens to her. Unless opting to not be assassinated can be considered a real choice.
Offred (literally meaning "Of Fred") has but one purpose: to breed. To achieve this, she is posted at the house of an infertile wife (Yvonne Strahovski) and commander (Joseph Fiennes). The conception between Offred and the commander is overseen by the wife in a disturbing ceremony.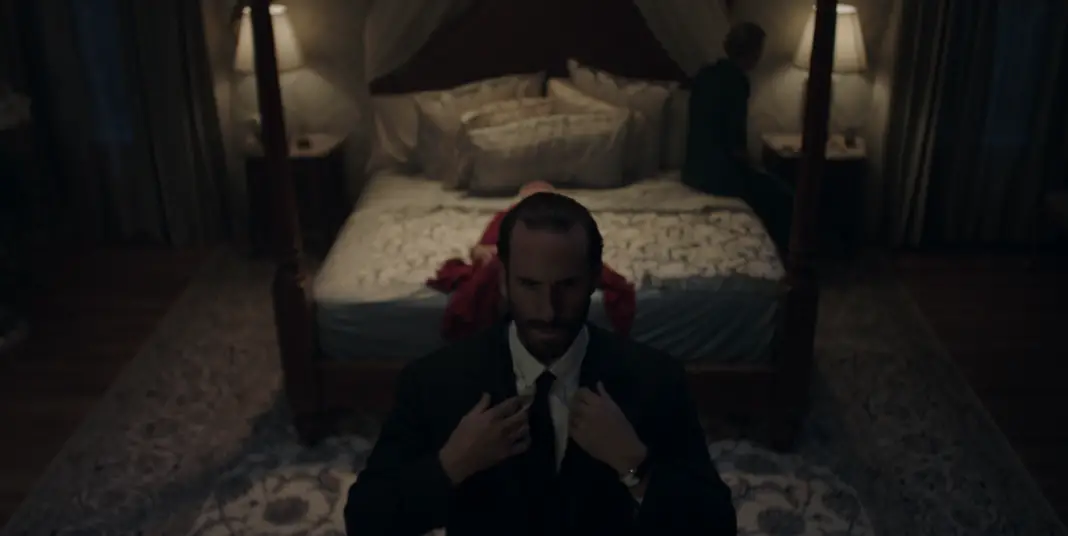 Women of this world have limited roles. A wife can rule over the house and other women. Of course, her husband has rule over her. A Martha is a housekeeper/maid. An Aunt is a woman that will teach the handmaids their proper place in the hierarchy of women. At the bottom. A handmaid's only chance for an acceptable status is to become pregnant. Even so, the other women and men usually consider a handmaid to be a "slut" and unworthy. It does not matter that she was forced into this role. In addition, owning property and reading are forbidden for women. For if a woman can read then she might debate the hypocrisy being thrust upon her. In Gilead, a woman cannot argue.
The story dips seamlessly between the chillingly sterile present and vibrant, hopeful past. In the present, there are disturbing moments of horror that happen with helpless acceptance. The past becomes a symbol of being able to resist or fight. When there was still hope. Now hope is a dangerous thing and every word is scrutinized. Placing trust in another person is risky for they may have an unknown agenda. Offred is isolated and must keep moving forward. However, any step she takes threatens the possibility that she might be stepping off a cliff into the abyss.
Leading a brilliant cast, Elizabeth Moss delivers a fascinating and powerful performance. Moss brings intelligence, vulnerability, and resolve to Atwood's famous character. She paints Offred as an ordinary human placed in extraordinary circumstances. She is not perfect; however, this woman does have a moral compass and intelligence. Her intelligence will bring either salvation or self-destruction. Anchored by Moss, the other actors portray characters in both Offred's past and present. Samira Wiley is charismatic and determined as Moira. Joseph Fiennes and Yvonne Strahovski are well-matched as Offred's accepted captors. Strahovski's portrayal of a frustrated woman with limited power in the new world is particularly worthy of note. Ann Dowd is unflinchingly menacing as Aunt Lydia, while Alexis Bledel as Ofglen gives thus far the most poignant and, perhaps, most standout performance of the supporting cast.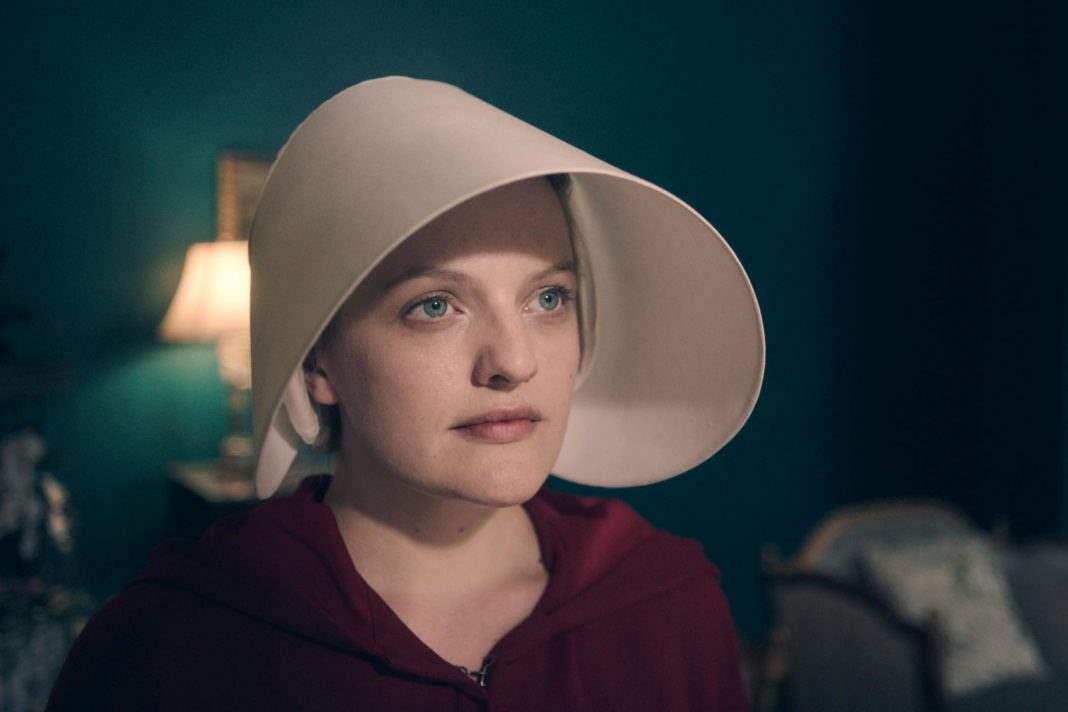 The Handmaid's Tale is a show not to miss this year. As far as entertainment goes, the first three episodes are full of drama, terror, and even the occasional nervous bits of humor. However, this series transcends just being entertainment and is pulsating with issues pertinent to current events. There is a commentary on the darker side of human nature and how far people can go when others do not speak up.
Specifically, this cautionary tale is revealing the cruel things a person is willing to do to another based upon fear. How fear can so easily dictate the course of any action and easily take way a person's basic rights. The Handmaid's Tale is not a slasher or a ghost story but of potential real-life horror. There is a message for one to speak up while he or she still can. To wake up and notice what is going on in the world before those bad dreams become a nightmarish reality.
The Handmaid's Tale premieres on Hulu April 29th.
WICKED RATING: 10/10 (episodes 1-3)
Director(s): Reed Morano
Writer(s): Bruce Miller, Margaret Atwood (novel)
Stars: Elizabeth Moss, Samira Wiley, Alexis Bledel, Joseph Fiennes, Yvonne Strahovski
Release: April 26, 2017 (Hulu)
Studio/ Production Co: MGM Television, Gilead Productions
Language: English
Length: Episode 1 (57:39), Episode 2 (47:05), Episode 3 (53:22)
Genre: Drama, Psychological Thriller