Even those who tend to shy away from horror movies can usually handle the ones with a good sense of humor. There is long history of B-movie horror pictures that are known for their campy laughs as much as for their ghoulish imaginings. Read more below for some horror comedies that purposefully serve up the laughs and have you screaming with laughter. Let us know your favorite horror comedy in the comments box provided below!
If you're into creepy crawlies- Eight Legged Freaks
A ridiculous, but enjoyably campy, creature horror comedy about gigantic spiders. Eight Legged Freaks is directed by Ellory Elkayem and stars David Arquette (Scream). While the mutant spider invasion is not bad in this movie, just about everything else is absolutely awful, including the story, the dialogue, and especially the acting. This tongue-in-cheek homage to 50's monster movies will make you giggle in between some possible squeals.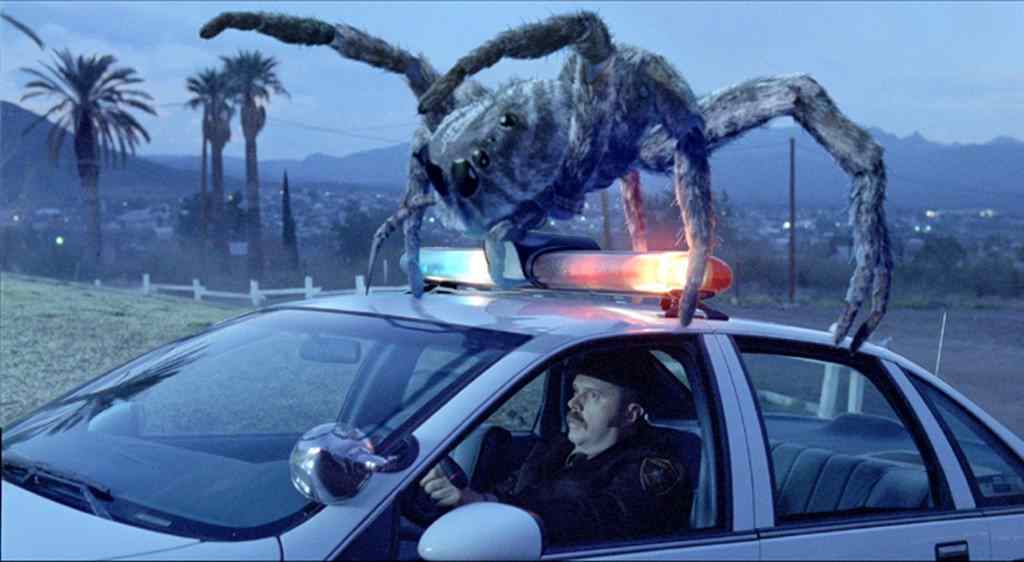 If you're into blood & gore- Tucker & Dale Vs Evil
Directed by Eli Craig, Tucker & Dale Vs Evil is a campy horror gore-fest. Tucker (Alan Tudyk- I, Robot) & Dale (Tyler Labine- Rise of the Planet of the Apes) are on vacation at their dilapidated mountain cabin when a group of preppy college kids, and a series of escalating accidents surrounding the campsite, result in increasingly gruesome deaths. These events serve to freak out the hillbilly heroes as evil seems to work against them. A humorous turn-around on the creepy killers in the woods' genre.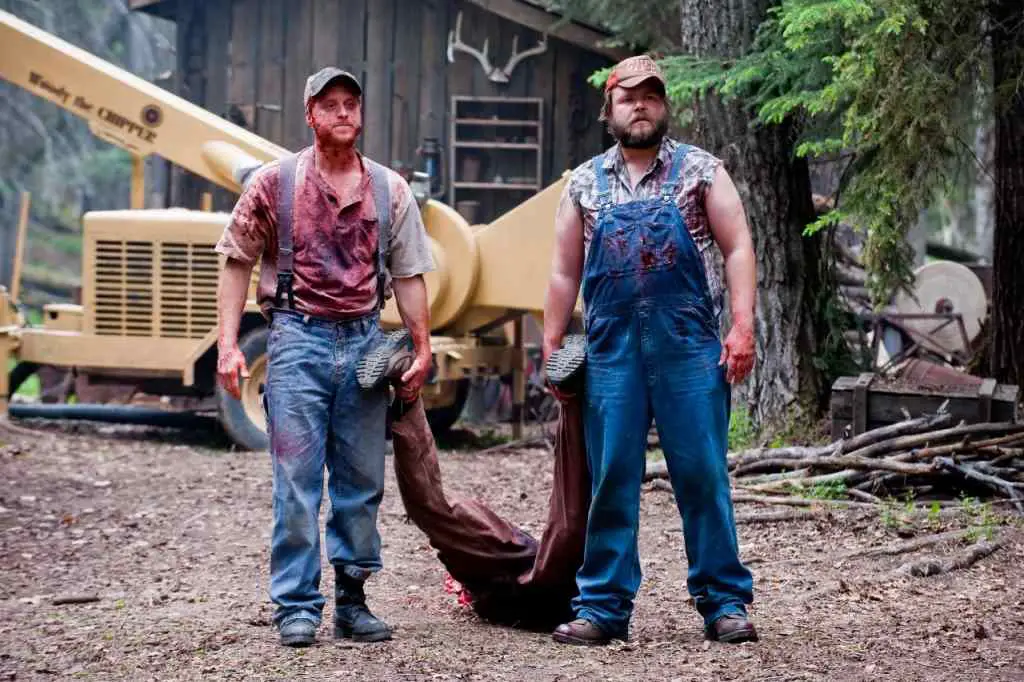 If you're into zombies- Zombieland
Zombieland will definitely suffice in feeding your un-dead fix with this coming of age, boy-meets-girl love story. Directed by Ruben Fleischer, sisters Wichita (Emma Stone- The Amazing Spider Man) and Little Rock (Abigail Breslin- Signs), are just trying to get some kicks. They join forces with a shy Columbus (Jesse Eisenberg- The Social Network), and an insane gun-toting Tallahassee (Woody Harrelson- True Detective TV series), as they travel across a zombie filled America. The crew make for an awesome team to reckon with, and a great horror-comedy to boot.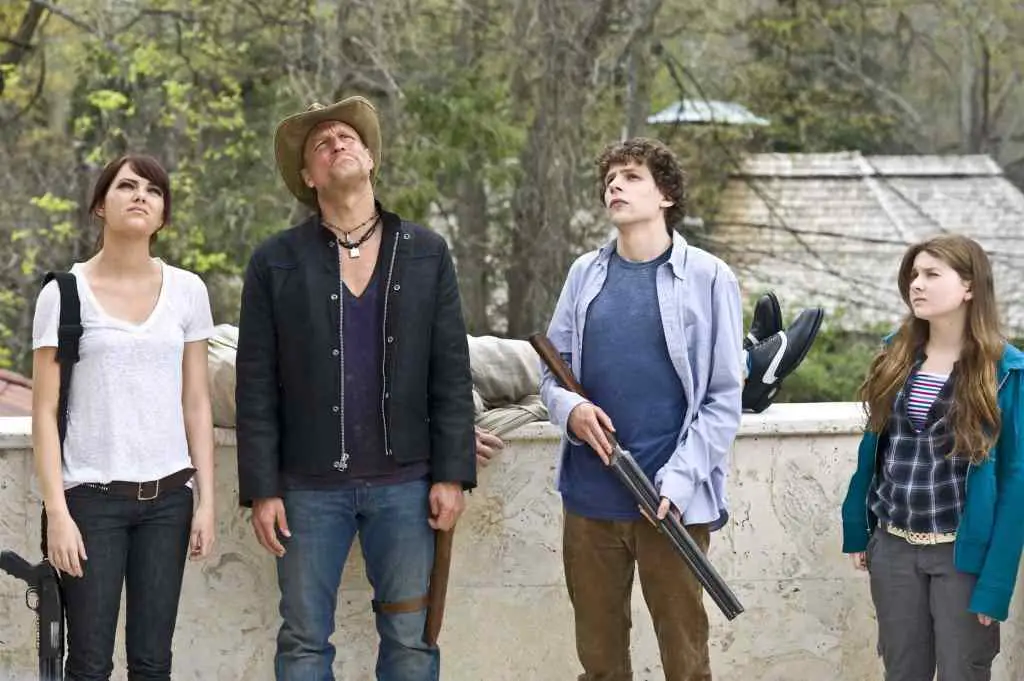 If you're into vampires- Fight Night
In Fright Night, directed by Craig Gillespie, a teenager suspects that his new neighbor is a vampire. It has some rough patches but overall, entertaining, largely thanks to Colin Farrell's predatory performance and a fair amount of dark comedy sprinkled within thematic scares. A great cast and stylish execution that never takes itself too seriously, the script is a simple and effective example of cause and effect.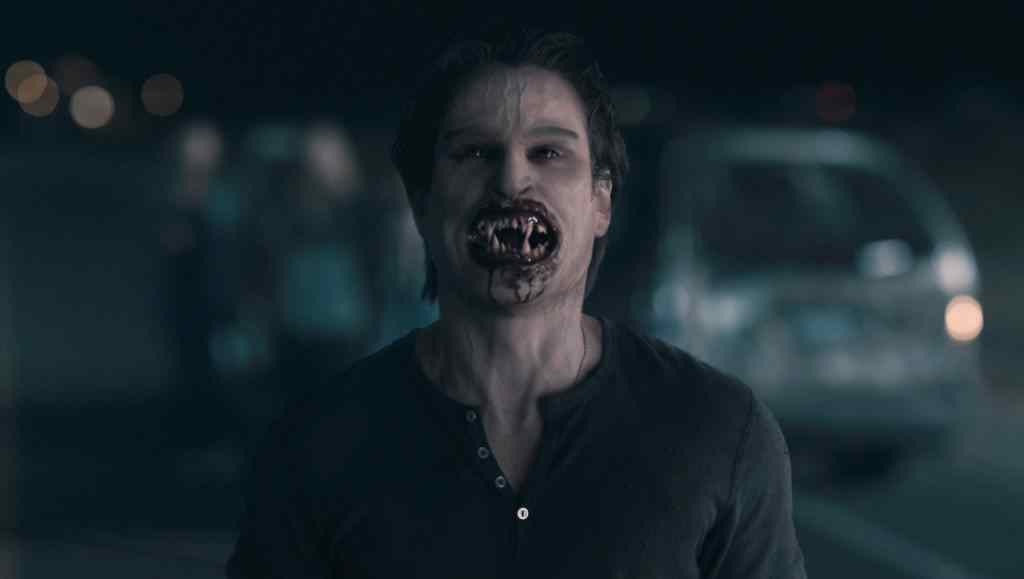 If you're into possession movies- A Haunted House
A Haunted House, directed by Michael Tiddes, features young couple Malcolm (Marlon Wayans- Scary Movie) and Kisha (Essence Atkins- Dance Flick), who are both fearless comedic actors, moving into their dream house. They soon realize they're not alone, but it's not the house that's haunted, it's Malcolm's girlfriend who is possessed. A Haunted House may not be a very clever spoof but most of the jokes are pretty hilarious if you have a dark sense of humor.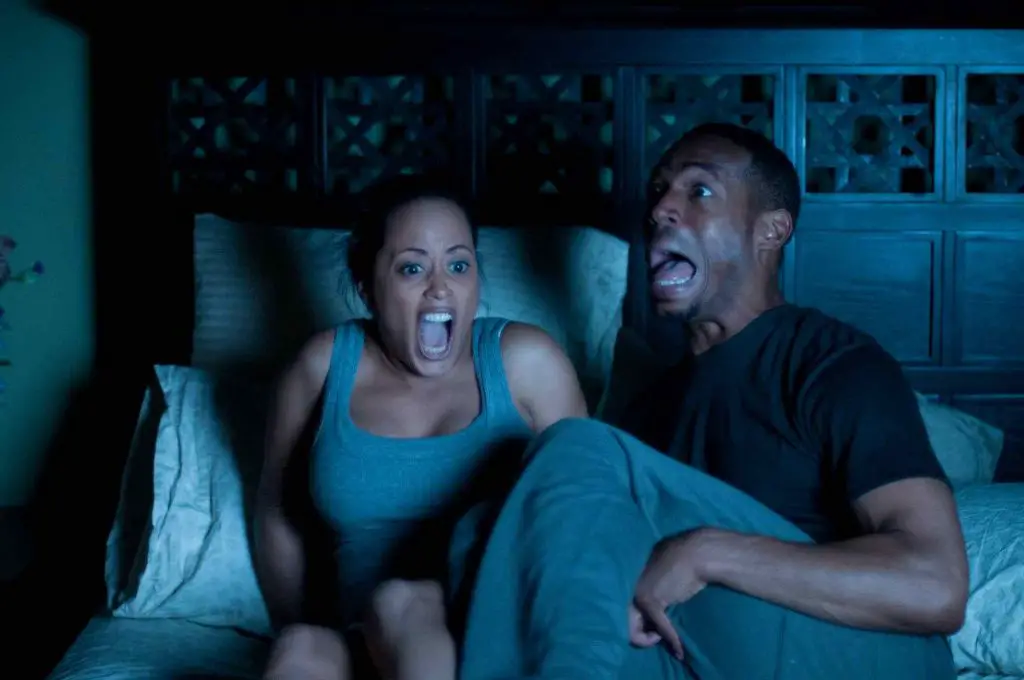 If you're into nudity and torture- Club Dread
In Club Dread, directed by (& starring) Jay Chandrasekhar, a serial killer interrupts the fun at the swanky Coconut Pete's Beach Resort; a hedonistic island paradise for swingers where guests come to live out every pleasure they can. It's up to the club's staff to stop the violence, or at least hide it. It is a solid booze soaked parody slasher flick, that for the most part is pretty lame, but it does have some proper comedy moments. It's nearly so bad that it's so good!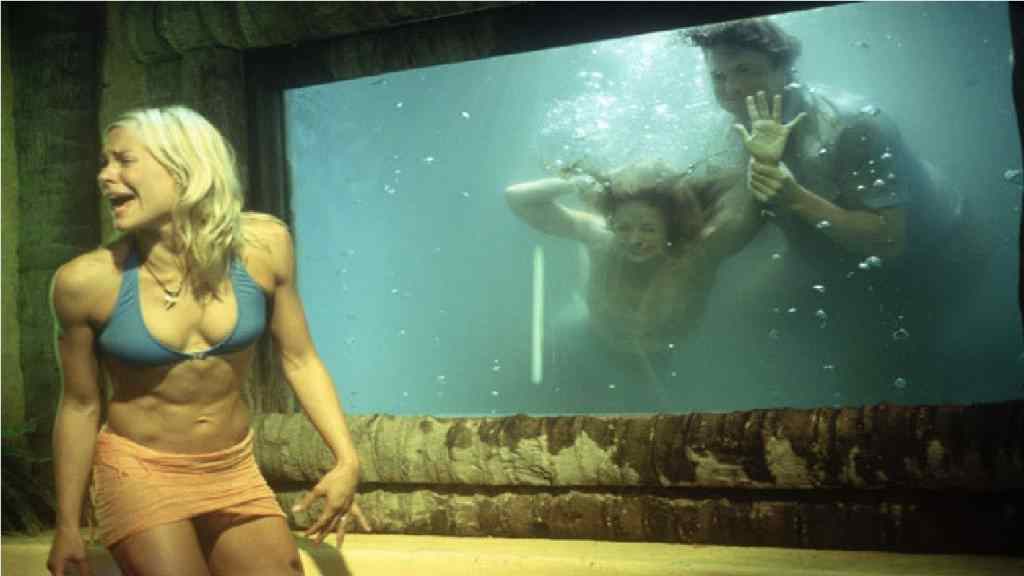 If you're into sea life (& boobs) – Piranha 3D
Prehistoric razor-toothed, flesh-eating fish that can strip you of your skin in seconds, Piranha 3D, directed by Alexandre Aja and starring Eli Roth, brings excessive blood, gore and jokes. It drowns us in constant sexual content and in your face gore with creative energy that sustains throughout, with a remarkable level of humor. Gore enthusiasts and boobie fans won't be disappointed. It mocks itself for being bad and it's a good film to laugh at, and with.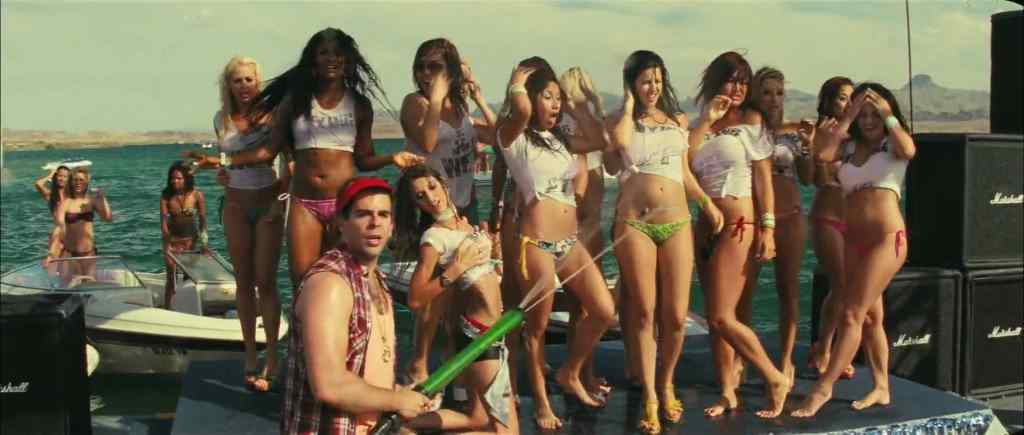 If you're into animals– Black Sheep
In Black Sheep, directed by Jonathan King, a dodgy sheep owner on a farm is carrying out dodgy genetic experiments on his harmless sheep to turn them into carnivores. Naturally a couple of people steal a mutant lamb to try and expose this but they accidentally release it causing a mass infection of bright-eyed and blood-thirsty sheep. A contribution to the zombie genre. Sometimes it works, sometimes it doesn't. Bah, it's shear enjoyment.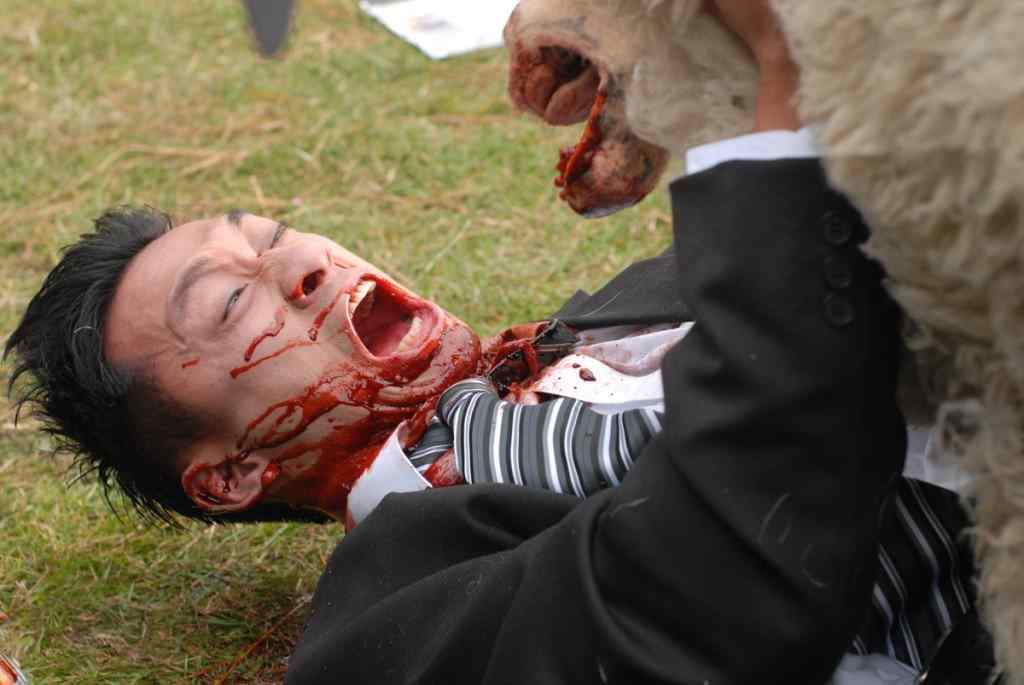 If you're into monsters (& everything else) – The Cabin in the Woods
A group of friends go out into the woods for a fun weekend of partying in an old cabin, isolated from everyone and away from any cellphone reception, suddenly finding themselves under attack. A typical American horror story. The Cabin in the woods, directed by Drew Goddard, is that; but much, much more. It trades in and subverts every cliché in the book, but it's also funny and visually arresting (unrolling its CG splendors a bit late though). It's a story we all know and love/hate, with an intelligent twist.
If you're into sci-fi- slither
In Slither, directed by James Gun, a small town is taken over by an alien plague, turning residents into zombies and all forms of mutant monsters. Slither doesn't offer much in the way of scares, but makes up for it with decent banter and a number of well executed grossed out moments. Slither is a funny, creepy, icky sci-fi/horror-comedy hybrid that is bulging at the seams with references to horror movies new and old, and a lot of disgusting gooey stuff that horror fans will love.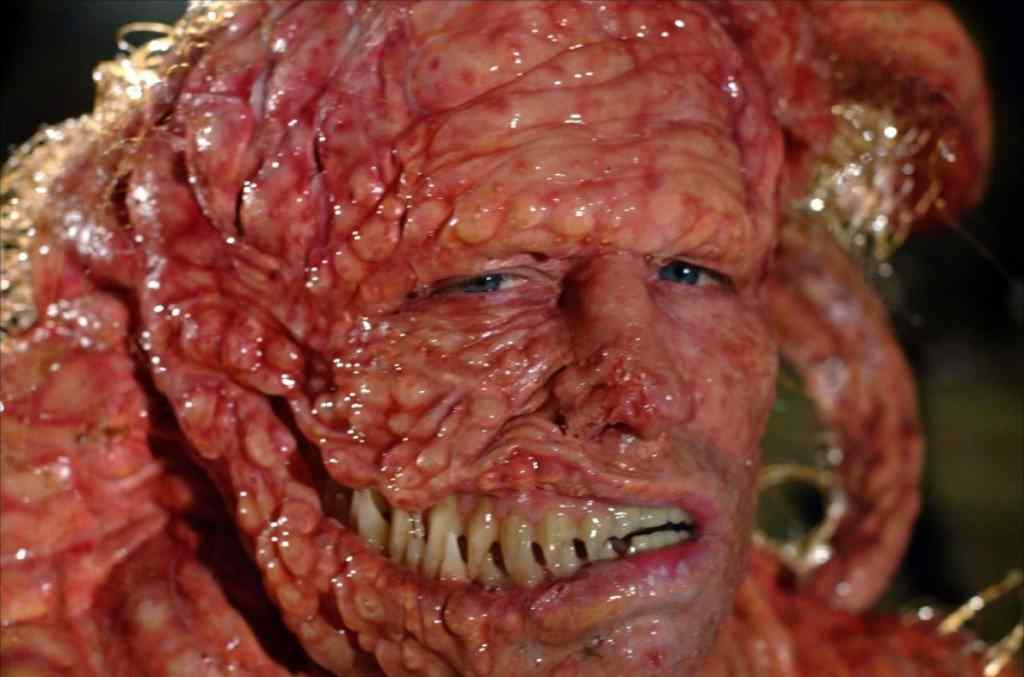 What is your favorite horror-comedy? Let us know in the comments box provided below!